"I Want To Be Roger": When Rafael Nadal Expressed His Desire to be Roger Federer
Published 03/21/2021, 7:37 AM EDT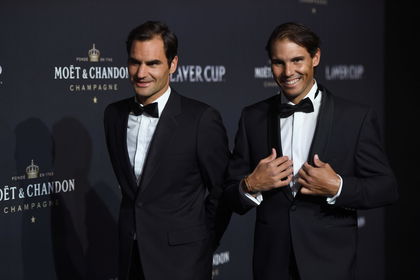 ---
---
Apart from being fierce rivals, Roger Federer and Rafael Nadal are great friends off the court. The two tennis legends are really close to each other and often enjoy each other's company. Interestingly, they are the only two male tennis players who have won 20 Grand Slam titles each in the history of tennis so far.
ADVERTISEMENT
Article continues below this ad
Although both Roger Federer and Rafael Nadal complement each other, they are two completely different players. While Rafa likes to target the opponent's baseline, Roger prefers to draw his opponents forward. However, only a few fans know that once Nadal had admitted that he wanted to be Federer himself.
In an old interview, dating back to the last decade, Rafa said that he wanted to play like the Swiss Maestro. He claimed that he would not lose a single match if he could play like his arch-rival.
ADVERTISEMENT
Article continues below this ad
"I want to be Roger when I play the individual game," began Rafa in the interview. "If I play with Roger, I'm playing with Roger but not me against Roger, me with Roger. I feel impossible to lose."
Roger was in his prime at that time. It was surely his unparalleled performances during that time that inspired a champion like Nadal.
Roger Federer v Rafael Nadal: A rivalry to remember
Popularly known as the 'Fedal' rivalry, the two players first played against each other at the Miami Open 2004. Interestingly, Nadal emerged as the winner of that match as he knocked out Federer in the first round of the tournament itself.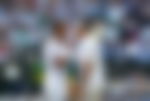 As of now, Federer and Nadal have faced each other on 40 occasions. Rafa leads the head-to-head battle with 24 wins, but Federer is not too far behind with 16 victories. In the 24 finals that they have played against each other, Rafa again maintains the lead over Federer with 14 triumphs.
ADVERTISEMENT
Article continues below this ad
They last met in the semis of the Wimbledon Championships 2019 where Federer was able to defeat the Spaniard. Interestingly, even though they have been competing against each other for 17 years, they haven't met even once at the US Open.
Both Rafa and Roger are not playing at the Miami Open 2021. With Federer returning to the court soon, fans hope that they'll get to witness more of 'Fedal' matches soon. Who will be able to finish his career with more majors- Federer or Nadal?
ADVERTISEMENT
Article continues below this ad
Also Watch: When Roger Federer Wanted Rafael Nadal to Visit Him As he Felt Lonely at Rotterdam Open