Novak Djokovic Believes Boris Becker Was the Best Thing That Happened to Him, Reveals Ion Tiriac
Published 05/28/2021, 3:56 AM EDT
---
---
Just like Toni and Rafael Nadal, Novak Djokovic and Boris Becker were one of the best player-coach pairs on tour. The two went on to win six Grand Slams together, and Djoker even achieved a career Grand Slam under Becker. However, they parted ways in 2016 after working for three years.
ADVERTISEMENT
Article continues below this ad
In a recent interview, former World No. 8 Ion Tiriac revealed that he was surprised when he got to know that Novak Djokovic and Boris Becker had parted ways. He recalled one incident where Djoker told him that Becker was the best thing that had ever happened to him. He even mentioned that Djokovic used to be really cheerful while working with Becker.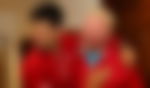 ADVERTISEMENT
Article continues below this ad
"I was surprised. I even went to Djokovic and asked him: Nole, what the hell do you want with Boris? But he said that Boris would be the best thing that has ever happened to him and that he is incredibly happy to have him around," said Tiriac.
(Quotes translated by Google Translate)
After finishing his career, Tiriac served as a manager to Boris Becker. Right now, he is a successful businessman who owns the Mutua Madrid Open.
Ion Tiriac discloses that Novak Djokovic always used to listen to Boris Becker
Tiriac highlighted that Djoker always listened to Becker, which even changed Tiriac's mind towards the 6-time Grand Slam champion. Earlier, Tiriac used to believe that Becker was not the ideal coach for Djokovic.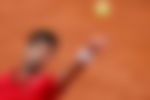 "Nole listened to Boris, that's the most important thing. So I revised my opinion and had to say: My respect, Boris. But I don't think Boris will return to the tour as a coach. Nowadays coaches are puppets of the players. It's a very difficult job," added the 82-year-old.
Tiriac even pointed out that Becker wouldn't return to the tour now. Tiriac added that coaches are mere puppets of the players these days.
Novak Djokovic is currently playing at the ATP Belgrade 2021. The Serbian legend is in the semis of the tournament and will play against Andrej Martin there. After this, the World No. 1 player will head to Paris for the French Open 2021. Will he be able to lift the Roland Garros 2021 title this year?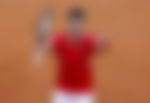 ADVERTISEMENT
Article continues below this ad
ADVERTISEMENT
Article continues below this ad