"Still Remember That Scene": Novak Djokovic Recalls the Days of His Hardship as a Child
Published 03/15/2021, 3:30 PM EDT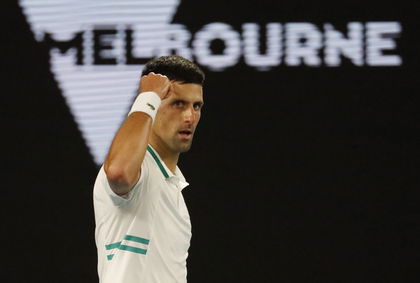 ---
---
World No. 1 Novak Djokovic recently won his 18th Grand Slam title at the Australian Open 2021. The 'King of the Melbourne Park' got his hands on his 9th Australian Open title with some exceptional gameplay. He defeated the in-form Daniil Medvedev in straight sets to clinch the title.
ADVERTISEMENT
Article continues below this ad
In a recent interview with the host of 'Wake The Fake Up', Chervin Jafarieh, Novak Djokovic talked about his hardships as a child. The Serbian legend opened up on his early childhood and how wars impacted his family financially in the mid-90s.
"I think there is, obviously, hundreds of different kinds of pressures," began Djokovic. "I come from a country that like Persia, like Iran, has gone through a lot of difficulties. [It] has a very rich history, very rich tradition, and culture. But it, especially in the recent three decades, has went through three different wars and just a lot of hardship, just a lot of suffering, a lot of blood and tears."
ADVERTISEMENT
Article continues below this ad
Djoker revealed that he was able to speak on such matters because he had experienced all this personally. He recollected those and said that there was a time when he used to stand in a queue to get a piece of bread in the early morning.
"If I've not experienced it myself and being in line at 5:45 a.m and waiting for a piece of bread to share with my family for that day, I probably would not be able to speak about this… I understand what it feels to literally have…at one point our family had ten Deutsche marks which was you know, equivalent to ten dollars," added the World No.1 player.
Novak Djokovic recalls the time when his family had just ten dollars on the table
Djokovic remembered a really painful incident where his father told him that they had only ten dollars. It was such a shocking thing to hear, as the whole family had to find a way to live with that tiny amount of money.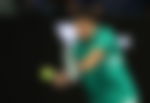 The 18-time Grand Slam winner added, "I still remember that scene when my father took out ten bucks and put that on the table and said 'okay, this is all we got. We got ourselves this from whatever material exchange unit that we use as money, and with this money, we got to find a way to survive.'"
Djokovic also explained why he is really vocal about his experiences. He believes that they serve as a reminder of what all he has been through.
ADVERTISEMENT
Article continues below this ad
"I was probably around ten, a bit less than ten years old. I was probably eight-nine years old. And I have two younger brothers. My youngest brother, he's eight years younger than me, so he was a baby… I always try to, you know, verbalize this and speak about this because by doing that I not only share it with people… but also with a great reminder of you know, of what I've been through and what life can really be," concluded Djokovic.
After successfully defending the Australian Open 2021 title, Djokovic will now advance to other big tournaments. He'll surely be looking forward to playing at the Miami Open 2021 and winning it this time. Will Djokovic be able to end the 2021 season as the World No. 1 player?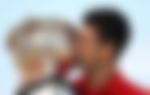 ADVERTISEMENT
Article continues below this ad