The Deep Meaning Behind Dominic Thiem Wearing a Bracelet
Published 11/28/2020, 12:22 PM EST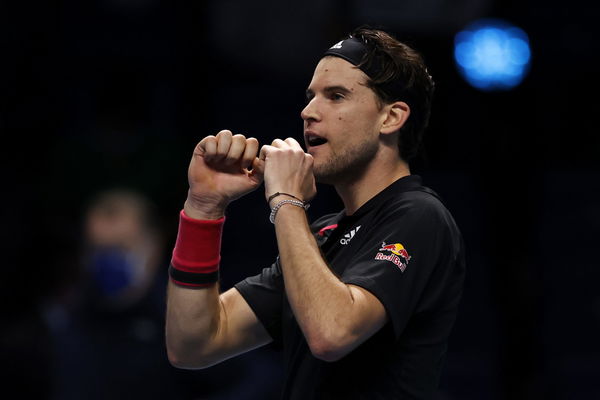 When fans look at how Dominic Thiem comes to his matches, they notice a lot of things. The Austrian has a Babolat racquet; he wears Adidas clothing, and he has a classy Rolex watch. However, what fans may not have noticed is that he also wears a bracelet at all of his events. What is the significance of this bracelet? Let's find out.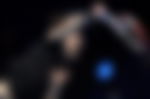 Why Does Dominic Thiem Wear The Bracelet?
ADVERTISEMENT
Article continues below this ad
4Ocean is an organization whose aim is to preserve the world's ocean in order to create a more habitable ecosystem for marine life. They sell bracelets that are largely made of recyclable material. To support them, Dominic Thiem purchased one of these bracelets.
"I was surfing on the Internet and by accident I saw it. I was ordering one bracelet because I thought it was for a really good cause. They somehow saw I was wearing it in Madrid and they got in contact with me,"  Thiem once said.
ADVERTISEMENT
Article continues below this ad
"It's a really good cause. It's one of the biggest problems nowadays that we face, with all the plastic pollution. I love nature and I'm trying to support this whenever I can. I really hope to attend one of their cleanups and help. It would really be a dream for me.," he added.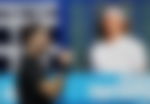 Clearly, Thiem wants to protect the environment, and he has admitted that the sport he loves so much is not the most eco-friendly one. This is why he has encouraged his fellow players to raise awareness regarding this. He said,
ADVERTISEMENT
Article continues below this ad
"We are a great sport and although we still produce too much waste, in particular, we can help, thanks to our influence, to set an example and launch initiatives."
Preserving the environment is becoming increasingly important in today's world. It is great that Dominic Thiem is doing his best to help with this and hopefully, more people will join him in this mission.