WATCH: When Rafael Nadal Was Almost in Tears During French Open Press Conference
Published 05/29/2021, 7:28 AM EDT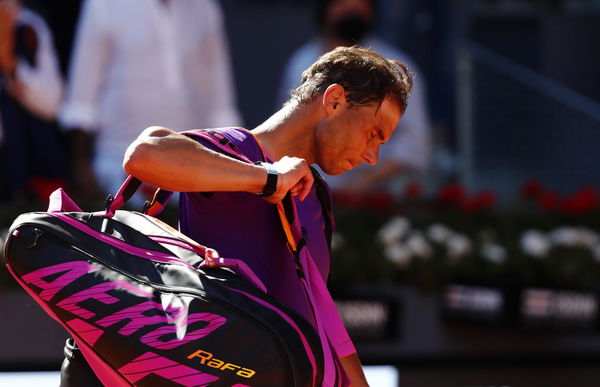 ---
---
World No.3 Rafael Nadal is inarguably the best player in the history of tennis when it comes to clay. His records speak for himself, as he has won more than 90% of matches that he has played on the surface. Interestingly, the number reaches a whopping 98.03% when one talks about his win percentage at Roland Garros.
ADVERTISEMENT
Article continues below this ad
In the last 16 editions of the French Open, from 2005 to 2020, Nadal has won the Grand Slam 13 times. In these 16 years, he suffered a defeat on only two occasions – in 2009 when he lost to Robin Soderling and in 2015 when Novak Djokovic crushed him.
However, these two defeats are not as painful to him as what happened with Rafa at the French Open 2016. Even though he won two matches in that tournament, he withdrew from it after that. During the press conference, the fans even watched him cry as he was so disappointed that he couldn't continue playing at the tennis event.
ADVERTISEMENT
Article continues below this ad
"The real thing is it's not a hundred percent, you know, it's not broken but if I keep playing, it's gonna be broken in the next couple of days," said Rafa wiping his tears in the press conference.
Rafa was talking about his injury during this time of the press conference. He was clearly speechless and disenchanted after getting to know that he wouldn't be able to play at the tournament following the injury.
What caused Rafael Nadal to withdraw from the French Open 2016?
ADVERTISEMENT
Article continues below this ad
Even though Rafa lost against Djokovic at the French Open 2015, he was still the favorite at the major in 2016. However, after the second round of the Grand Slam, he injured his wrist. The injury was so severe that Rafa had absolutely no choice but to withdraw from the Grand Slam.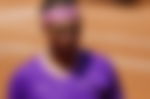 "I have to retire from the tournament because I have a problem in my wrist…If I continue playing, then it'll be impossible to finish the tournament. So, yes, it's no chance that I can even practice more today," mentioned a disappointed Nadal.
ADVERTISEMENT
Article continues below this ad
On the positive side, since that tournament, Nadal has won the French Open title on every occasion. He is still in some superb form and will begin as the favorite at the French Open 2021 as well. Will Nadal be able to achieve his 21st Grand Slam in Paris this year?