US Open 2021 Series Introduce Big Changes in ATP and WTA Events
Published 07/13/2021, 2:20 PM EDT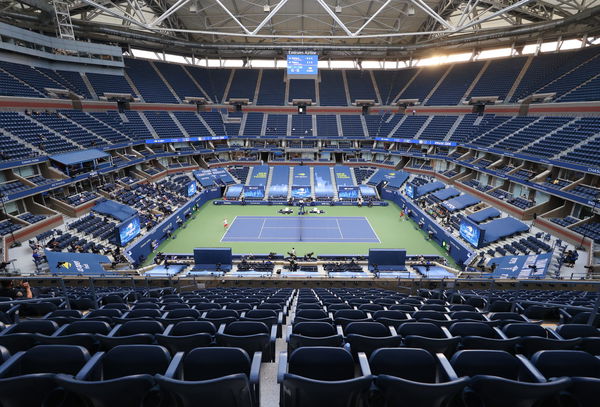 ---
---
One of the biggest evolution of 21st century tennis is the addition of hawk-eye. Now, technology plays a massive role in the sport. Hawk-eye was introduced in 2001 to ensure that fair verdicts were made for players. Now, in the 2021 US Open, there is a further modification in the technology to prevent any confusion.
ADVERTISEMENT
Article continues below this ad
In the beginning of 2021, the Australian Open announced that it would go ahead without line judges. This would be accomplished with the help of live electronic hawk-eye, meaning that technology would give the verdict on whether the ball was in or out without the need for players to challenge. This was done in order to reduce the number of people on court, due to the Covid-19 situation. Now, the format is set to be used in the upcoming US Open series.
History of hawk-eye
ADVERTISEMENT
Article continues below this ad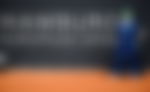 The hawk-eye system came into existence in 2001 and was first used in Grand Slam tennis during the 2006 US Open. The machines catch where the ball has landed, and assist the players if they wish to challenge the on-court call.
Over the years, hawk-eye has come under loads of scrutiny. Many players have questioned how accurate the system is, and the need to have line judges with the presence of technology. However, the popular opinion still lies in favor of the electronic system. The change in the system means that now, technology will analyze where the ball has bounced and provide the call. This automatically wipes out the need for line judges and challenges.
US Open series to use live electronic hawk-eye
Continuing on from the Australian Open, it has been announced that most of the tournaments leading into the final Slam of the year will function with the live hawk-eye system. Seven out of a possible nine tournaments (Atlanta, Washington, Toronto, Montreal, Cincinnati, Winston-Salem and Cleveland) before the US Open will have technology making the calls on all courts.
The only exceptions are Newport and San Jose, which will continue with the manual calling system. After the ATP and WTA tournaments, the US Open will also feature the live hawk-eye system.
ADVERTISEMENT
Article continues below this ad
ADVERTISEMENT
Article continues below this ad
The introduction of hawk-eye has undoubtedly been a revelation to tennis and sport in general. Although it has been hugely beneficial, thousands of line judges will miss out on officiating at the biggest stages. The fact of the matter is that desperate times have called for desperate measures. What do you think of the live electronic line-calling system?