'No Rake' – Max Verstappen Jokes About Biggest F1 Debate Between Mercedes and Red Bull
Published 03/28/2021, 3:55 AM EDT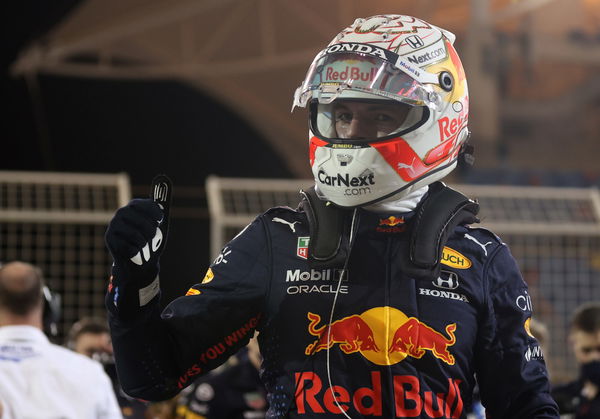 ---
---
Max Verstappen has enjoyed a spectacular start to the 2021 season with Red Bull. In the lead-up to the main race on Sunday, Verstappen has dominated the entire race weekend. He topped the timesheets in all three free practice sessions and also managed to take pole 0.388 seconds ahead of second-place Lewis Hamilton in Qualifying. In the post-qualifying press conference, Verstappen offered his humorous take on a serious topic like rake philosophy.
ADVERTISEMENT
Article continues below this ad
Mercedes have dominated the sport for seven years now. In that time, they have adopted a low rake design for their cars whereas other teams, especially Red Bull, have taken the high rake concept to extreme levels. The 2021 season has seen a role-reversal of sorts; Mercedes have had to come to terms with a high rake in lieu of the new floor regulations introduced this year.
Max Verstappen throws in a funny quip on the rake concept debate
ADVERTISEMENT
Article continues below this ad
In the post-qualifying press conference, Lewis Hamilton was asked for his opinion of how rake affects the balance of the car. However, Max Verstappen cheekily interrupted in between with this humorous quip.
When the types of rake were mentioned like a high and low rake, the Dutchman added. "How about no rake or negative rake?"
This served to break the ice at the presser.
Later on, when the question was put to the 23-year-old, he answered seriously this time and spoke about how Honda have done a great job with regard to the power unit.
He said, "No, I mean it's our philosophy now, for of course a long time. So, I don't think you point it out on that. I think there have been a few factors like we knew our weaknesses from last year and that's not only with rake.
"I think from the engine side of things Honda has worked really hard to improve their engine in general and I think they've done a great job."
Will the Dutchman begin the 2021 season with a win at Bahrain?
ADVERTISEMENT
Article continues below this ad
Verstappen continued to take his pre-season testing form into the actual race weekend. He completely dominated the timesheets across all six sessions between Free Practice and Qualifying. The Dutchman completely outstripped the Mercedes of Hamilton during Qualifying.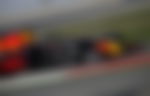 He will be hoping that, barring any reliability issues, he can start the season off with a race win in Bahrain. The 23-year-old also has the distinct advantage of starting on medium tires, the same as the rest of the top three. The main race on Sunday could be the start of Red Bull's challenge to Mercedes in 2021.
ADVERTISEMENT
Article continues below this ad