Toto Wolff: Lewis Hamilton Staying at Mercedes 'a Logical Continuation of the Story'
Published 03/27/2021, 4:40 AM EDT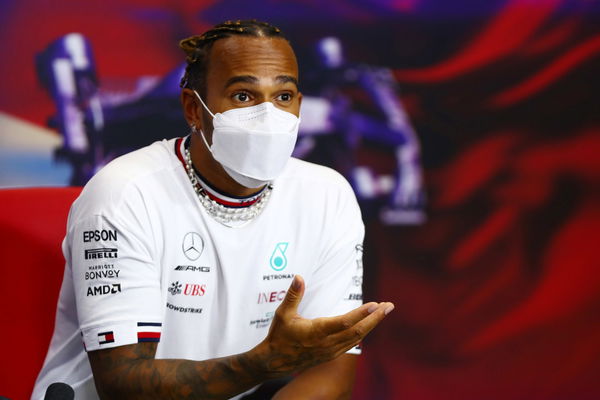 ---
---
After seemingly never-ending negotiations and talks, Lewis Hamilton ended up signing a one-year extension with Mercedes.  This led to unconfirmed reports that Hamilton would either retire from the sport or shift to another team, which was understandably met with shock and confusion from fans everywhere. But, Mercedes team boss Toto Wolff still believes that Hamilton will be a Mercedes driver in 2022.
ADVERTISEMENT
Article continues below this ad
This one-year deal has led to many unconfirmed reports going around that the Brit could either switch teams in 2022 or exit the sport entirely; there are merits to both arguments. His personal success in the 2021 season could serve as a thermometer of gauging what he wants to do in 2022.
Toto Wolff hopes the history of Lewis Hamilton with Mercedes is enough for him to extend
ADVERTISEMENT
Article continues below this ad
In a press conference ahead of the Bahrain Grand Prix, Mercedes boss Toto Wolff was asked whether he thinks Lewis Hamilton will stay with Mercedes beyond 2022. The Austrian hopes that the fact that Hamilton has only raced in a Mercedes power unit in F1 is enough to entice him.
He said, "I very much hope so. The journey that we have had together was very successful. He has been a Mercedes driver – a Mercedes kid since his go-karting years. He never raced a single weekend in Formula 1 without Mercedes power unit so it's the logical continuation of the story."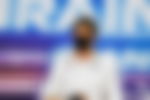 Hoping to nail down the driver lineup for 2022 much earlier than they did in 2021, Wolff said, "Certainly. We don't want to leave it until January to confirm the two drivers. Valtteri was pretty regular during the summer, this is when it should happen. Also, to give the driver peace-of-mind, or be able to concentrate on the job.
"And obviously for next year there's lots of balls in the air and we will always try to do the best for the team long-term while also giving total loyalty to our current driver line-up.
"We are not doubting either Valtteri or Lewis but discussions obviously are going to happen – but not in January next year."
Will the Brit not do as well as expected in 2021?
ADVERTISEMENT
Article continues below this ad
Lewis Hamilton has not looked that comfortable at all while driving Mercedes' challenger for 2021, the W12. He has not come to terms with the new design philosophy of the car with the incorporation of the high rake. In fact, his teammate Valtteri Bottas has looked far at ease with the car.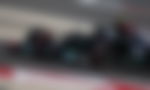 Hamilton has struggled with the relative lack of rear stability in the car which has seen him get outpaced, and quite substantially at that, by Max Verstappen in both Free Practice sessions on March 28.
ADVERTISEMENT
Article continues below this ad
If the Brit endures another bad day on March 29, which leads to him qualifying poorly, it could be an omen of things to happen. And these won't necessarily be good things for Hamilton.