"I Don't Want to Be Like Saturday Night Live or Dr. Who": JiDion Makes a Startling Claim on Logan Paul's Impaulsive
Published 06/23/2022, 6:30 AM EDT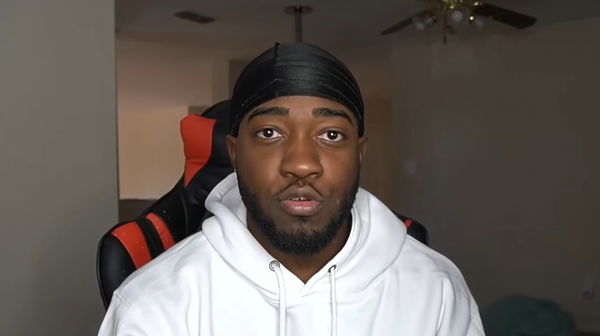 What is it like to retire at the young age of only 25? What sounds unreal to millions of adolescents and adults out there is precisely American YouTuber JiDion's future plan. JiDion is well known for his vlogs and prank videos on YouTube. Incidentally, he started in the year 2018 and soon found massive success.
ADVERTISEMENT
Article continues below this ad
Recently, JiDion appeared on the Impaulsive Podcast with Logan Paul. While talking about gaming and streaming, JiDion made a startling claim. He said that he planned retirement by 25, and would not end up like Dr. Who or Saturday Night Live.
ADVERTISEMENT
Article continues below this ad
"When you stream, it's the rawest form, and that's when I'm like my most real. I'll do that for three hours and stuff because how I see is like I want to retire when I'm 25, me personally."
Watch This Story –Five Huge Boxing Matchup For Jake Paul After Tyron Woodley Fight
"Why? I want to go out on top. I want people to be like, 'I want Jidion to come back!.' 'I want Jidion to f***. Remember that run he was on?' I don't want it to be like Saturday Night Live or Dr. Who, where people are like they should have ended that," JiDion added.
JiDion praising Logan Paul on Impaulsive
JiDion in total has 5.13 Million subscribers and 102 videos on YouTube. In this episode of Impaulsive, JiDion showered his praises for Logan Paul and expressed what he learned from the Maverick.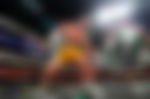 JiDion called Logan Paul, the king of bouncing back. He praised Paul for how he bounced back after he lost to JJ. In addition, JiDion considered this a learning process and expressed how he then found delight in Paul's YouTube content.
ADVERTISEMENT
Article continues below this ad
"One thing I learned from you, Logan, is, you know, you're the king of bouncing back. I would say I can't think of any other creator. We all know the controversy that happened, but I can't think of any other content creator that can bounce back the way you did."
"After your loss to JJ, you know, shout out my boy JJ. You came back, and you went ham as f*** on YouTube. Like I'm not gonna lie. I really wasn't messing with your content like before, but then…," JiDion added.
ADVERTISEMENT
Article continues below this ad
JiDion was certainly all praise for Paul, and admired his ability to find a way out of a difficult situation. This is something that will come in handy for him in the world of boxing, as he has not registered a single win as a boxer. Currently, the YouTuber (Logan Paul) is focusing on his other business ventures, but we will surely see him back in the ring in the near future.
Well, what do you think about JiDion's claims? Would you think it is wise of him to retire by 25? Let us know in the comments.