Mike Tyson's Weed Consumption Makes $400 Million Worth Shaquille O'Neal's Food Expenditure Look Like Spare Change
Published 06/05/2023, 2:46 PM EDT

Follow Us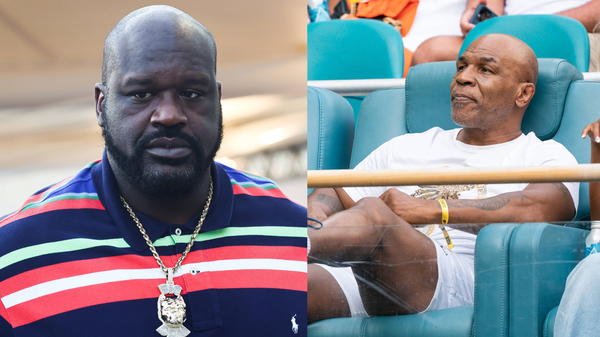 In the realm of extravagant expenditures and larger-than-life personalities, two legendary figures have emerged, captivating the public with their unique indulgences. Mike Tyson, the renowned former Heavyweight boxing champion, and Shaquille O'Neal, the iconic basketball superstar, have both made headlines for their extravagant lifestyles. While Tyson previously went bankrupt and had to build himself back up from the ground, Shaq has been able to keep himself level-headed and maintained his wealth.
America's Favorite Video Today
Moreover, the NBA star has managed to amass a huge business empire for himself. He is no stranger to making big purchases as he has previously spent $1 million in just the span of a day all to make his parents happy. All this would lead a person to think that his spending on his daily intake would be no smaller. This seems to be the case if you are a normal person. However, it is still quite the amount to be spent just on food. While Shaq's food expenditure may seem staggering, it pales in comparison to the astronomical amount Mike Tyson has reportedly spent on his passion for cannabis.
Shaquille O'Neal's expenditure on food and wealth
ADVERTISEMENT
Article continues below this ad
When O'Neal was going through a divorce in 2008, reports came out revealing the extravagant expenditure of The Big Aristotle. It was found that Shaq's monthly expenditure was around $1.3 million. However, the biggest part of it was spent on mortgages and on vacations. Clothes and food appeared to be at the lowest on the list, with him spending $17,000k and $12,700 on them, respectively.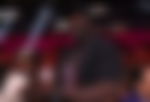 Now Shaq is definitely someone who can afford that with his $400 million net worth. Moreover, Shaq has proved himself to be quite a businessman, with him owning over 172 restaurants and 150 car washes. Surprisingly, he even has an investment in Google, and owns several franchises such as Papa John's Pizza, Car Wash, 24-Hour Fitness, and much more.
His investments don't only stop here as he also has investments in successful companies such as soft-drink company PepsiCo, the tech giant Apple and General Electric. However, what's more surprising is that even though there is a wide gap between Mike Tyson's and Shaq's net worth, the amount the boxing legend spends just on Cannabis leaves Shaq's expenditure on vital things such as food and clothes in the dust.
Mike Tyson's million-dollar weed habit
At the height of his career, Tyson made enough money to be considered one of the richest boxers in the world. This is reflected in his lavish lifestyle where he spent so much money on women's drugs and other stuff that by the end of his career he was left bankrupt and dealing with his substance abuse problem. However, he managed to rise once again, and this time he had the wisdom from his past failings.
ADVERTISEMENT
Article continues below this ad
Tyson has now amassed a net worth of $10 million, according to Celebrity Net Worth. Although the amount may seem smaller when compared with Shaq, considering the amount he made from his fights, the number goes over $400 million. This leaves one regretful, considering how wealthy Tyson could have been. However, what's more surprising is his spending on marijuana.
Providing feedback will help us make your experience better.
Enjoyed Your Read? Let us know how likely you are to recommend EssentiallySports to your friends!
Previously, Tyson admitted that he spends around $40,000 worth of marijuana. Which makes it so that he spends around $500,000 in just a year. This amount seems so absurd to any person. However, someone like Tyson can easily afford to spend this much money.
ADVERTISEMENT
Article continues below this ad
The reason for the same is that he has been very successful in his business venture into the Cannabis industry. Moreover, he reportedly earns around $620,000 for this as he provides various products such as Mike Bites which are popular amongst the fans. Overall, Tyson is giving Shaq a run for his money when it comes to the sheer exorbitant amount of money he pours into his habit of smoking weed. What do you think about the situation? Do share your thoughts in the comments.
Watch This Story: Everything to Know About Jake Paul's Deal with NFL Team Cleveland Browns
Edited By: Debmallya Chakraborty