A Daughter's Delight! Laila Ali Zings as She Comes Across Her Legendary Father's Famous Quote
Published 02/07/2023, 6:30 AM EST

Follow Us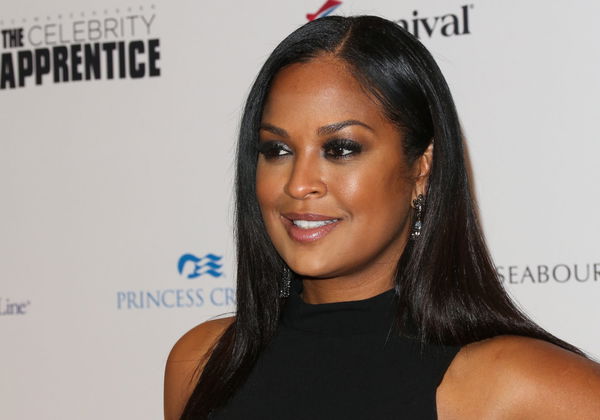 Laila Ali, born Laila Amaria Ali, was the eighth child of arguably the greatest boxer in boxing's history, Muhammad Ali. Born on December 30, 1977, to 'The Greatest' and his second wife, model, and actress Veronica Porche Ali, after a troubled childhood, she followed in her father's footsteps and pursued a career in boxing. Establishing herself as one of the sport's most dominant female fighters throughout her career, Laila won 24 fights. In addition, she held multiple championships, including the WBC and IBA Super Middleweight titles. Furthermore, she earned recognition as one of the greatest female boxers by showcasing her powerful punches and technical prowess in the ring as a boxer.
After retiring from boxing, She Bee Stingin' became a successful television personality, author, and entrepreneur. She continues to inspire and motivate others through her work and her legacy as a trailblazer in boxing.
Laila Ali shares her legendary father's inspiring words with fans and followers
ADVERTISEMENT
Article continues below this ad
Ali is very popular on social media, sharing thought-provoking messages, news, and updates with over a million fans and followers. For instance, the mother of two stood with many who mourned the tragic demise of a young schoolgirl, Ashari Hughes. The Sophomore collapsed during a Flag Football game and later passed away at a hospital late at night.
Today she shared a pic of her father with one of the famous quotes mentioned underneath, "It's lack of faith that makes people afraid of meeting challenges, and I believe in myself." The quote was initially posted by @muhammadali_the_greatest, which describes itself as a page "dedicated to 'The Greatest Of All Time' @MuhammadAli."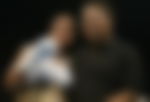 No doubt Laila Ali's joy was boundless, and she couldn't help but mention, "That's my pops!"
Muhammad Ali was a legendary boxer and cultural icon. Rated the most outstanding athlete of the 20th century, inside the ring, he was known for his lightning-fast footwork, powerful punches, and confident personality. Out of sixty-one career fights, he won fifty-six, which included thirty-seven knockouts. In addition, he held the world Heavyweight championship title three times.
Known for his political activism, he famously refused the draft for the Vietnam War on religious and moral grounds.
The meaning behind Muhammad Ali's iconic quote
Muhammad Ali was not just a renowned athlete, he was also gifted with a talent for speaking. His famous quotes are numerous, widely known, and respected. Reportedly 'The Greatest' uttered the quote before his 1974 fight with George Foreman. The remark became one of the defining moments in his rise to stardom.
ADVERTISEMENT
Article continues below this ad
This quote reflects Muhammad Ali's belief that self-confidence and belief in oneself are crucial to success. For him, this meant having faith in his skills and abilities as a boxer and person, even when facing tough opponents or challenges.
This quote has become a famous mantra for those looking to overcome their fears and build confidence in themselves. Just like 'The Greatest' did in his life and career. Muhammad Ali's impact on the sport of boxing and popular culture continues to this day, cementing his legacy as one of the most important and influential figures in American history.
ADVERTISEMENT
Article continues below this ad
Watch Out for More: Boxing News Round-Up (January 26, 2023): Muhammad Ali's Daughter Laila Ali Mocks Modern Day Women, Oleksandr Usyk Strikes Again at Tyson Fury, and More
What is your take on Muhammad Ali's quote? Does it inspire you as well? Do share your thoughts and views with us in the comments below.
Edited By: Shibu Immanuel