"A Waste": Canelo Alvarez shows No Mercy to Julio Cesar Chavez Jr.
Published 03/10/2023, 6:00 PM EST

Follow Us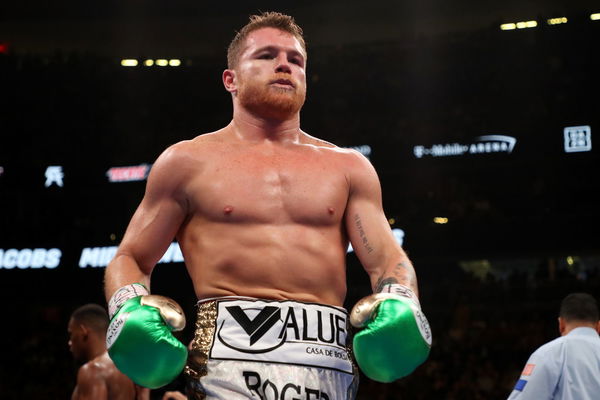 On May 6th, 2017, the highly anticipated boxing match between Mexican fighters Canelo Alvarez and Julio Cesar Chavez Jr. took place at the T-Mobile Arena in Las Vegas, Nevada. The buildup to the fight had been intense, with both fighters engaging in heated trash talk in the lead-up to the bout. However, when the bell rang and the two fighters stepped into the ring, it was clear that Canelo Alvarez was in a different league than his opponent.
Throughout the fight, Canelo dominated Chavez Jr., landing powerful shots and leaving his opponent bruised and battered. In the end, the judges awarded Canelo a unanimous decision victory, with all three judges scoring the fight 120-108 in his favor. Here are some details regarding the fight. Recently, Canelo has once again revived their rivalry after he held nothing back in a recent interview with GQ Sports. He showed no Mercy to Julio. When asked about his opponent, he branded Chavez Jr. as "a waste." The comment was a brutal assessment of Chavez Jr.'s performance.
Canelo Alvarez: The Mexican Boxing Legend
ADVERTISEMENT
Article continues below this ad
Canelo Alvarez has become a legendary figure in Mexican boxing. He made history by becoming the first undisputed world champion born in the country. He is not one to shy away from questions and often speaks his mind, even if it means igniting rivalries. His recent comments about Julio Cesar Chavez Jr. are a testament to this.
During an interview with 'GQ Mexico and Latin America', Canelo described Chavez Jr. as "a waste" and showed respect for his father, JC Chavez, whom he defined as the "best in Mexico."
When asked for his opinion on other boxers, Canelo generally described them as "great fighters," including Gennady Golovkin and Dmitry Bivol.
Watch This Story: All About Ryan Garcia vs. Gervonta Davis
He praised Muhammad Ali as "the best in history," Roberto Duran as "one of the best," and Juan Manuel Marquez as a "great fighter." In the end, Canelo simply described himself as "a great fighter."
JC Chavez Jr. Still Considers Himself a Threat
ADVERTISEMENT
Article continues below this ad
Julio Cesar Chavez Jr. had all the potential to succeed in boxing, but his struggles with addiction have kept him from achieving greatness, resulting in multiple stints in rehab. After their fight, Canelo's career soared while Chavez Jr.'s declined significantly. Despite not responding directly to Canelo's critical comments, Chavez Jr. recently issued a threat to his former opponent, hoping to reignite their rivalry.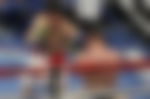 In an interview with the 'Boxglero' channel, Chavez Jr. stated that even though he's not actively boxing, he still poses a threat to Canelo. He explained that his personality and popularity make him a lucrative opponent and a great challenge for Canelo.
ADVERTISEMENT
Article continues below this ad
Chavez Jr. also claimed that, unlike Canelo, he's a likable person, making him the opposite of the Mexican superstar. He suggested that if they were to fight again, Canelo would earn more money.