Anthony Joshua Reveals How Mike Tyson's Struggles Motivated Him to Take Boxing Seriously
Published 06/10/2021, 1:00 PM EDT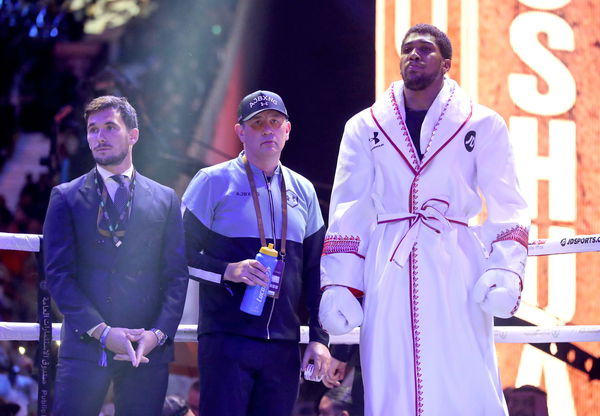 ---
---
The incredible journey of Mike Tyson has served as an inspiration to many. Tyson's influence over the boxing philosophy and style of many notable boxers of this generation has been prominent. Anthony Joshua has recently credited Tyson for getting him to take the sport seriously.
ADVERTISEMENT
Article continues below this ad
In a recent sit-down with Vogue, Joshua opened up about his upbringing.
He discussed the troubled path he was on as a juvenile. Born in Watford, England, AJ moved to Nigeria to attend a boarding school when he was a teenager. The strict regime of the Nigerian boarding school was hard for Joshua. Returning to England, he completely drifted apart from anything that needed him to regiment his life for a brief period.
ADVERTISEMENT
Article continues below this ad
"I didn't want to leave Watford, so I was moving from one aunty's house to another aunty's house. Then I got my own little place. I moved out, I had my own house when I was like, 16, 17, and I stopped all sports and stuff like that. That's when I started, you know, smoking a bit, then I got banned from my area in Watford. I wasn't allowed to go back…. was in jail for a little bit.
"That's when I started training. I wanted to get strong. So when I make my return to Watford, I don't want to be the same skinny," he said during the conversation.
Interestingly, Mike Tyson took up boxing after facing similar challenges in life: poor company, jail, drugs, etc. Legendary trainer Cus D'Amato recognized the physical prowess of Mike Tyson as a teenager. He incubated Tyson into 'Iron', who captured the world title at the age of 20.
Anthony Joshua discusses his life before boxing
Anthony Joshua revealed he began taking a shine to boxing after familiarizing himself with Tyson's early days.
"When I moved from Watford into London, I started chilling with my cousin in London. He was boxing at the time. I was driving, so I'd take him to the gym… I was doing the weights at the time, banging up my triceps, and trying to strong. Then after a little while, my cousin gave me some shorts and boots and taught me how to wrap my hand. And then I watched Mike Tyson," the heavyweight champ said during the interview.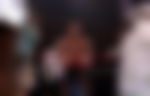 "I saw this kid, he was about 13, getting into a whole heap of trouble… From such a bad background, where you're deemed the worst in society, to becoming one of the most praised champions that the world has ever seen, all through hard work and discipline. I felt like I could do the same thing… So I just took boxing a little bit more serious," Joshua explained.
ADVERTISEMENT
Article continues below this ad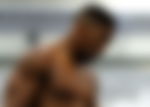 Joshua's ascension in the amateur ranks was swift after he began taking the sport seriously. The testament to the statement is that it took him only 5 years to win the Heavyweight Olympic gold. Tyson had also tried to make it to the Olympics early in his career. Unfortunately, he could not qualify.
ADVERTISEMENT
Article continues below this ad
AJ has picked Mike Tyson to be one of the all-time greats. In a previous interview, he also admitted that he used to love Tyson's 'Peek-a-boo' fighting style and tried emulating it when he first got started.
It is crazy to think how the Tyson story has inspired the next generation of fighters over the years. What's even crazier is that the 54-year-old legend is still active in the sport.