'At This Rate They May as Well Pull Some Randomer Off the Street': Boxing World Goes Berserk as Floyd Mayweather Gets New Opponent for UK Exhibition
Published 01/24/2023, 4:10 AM EST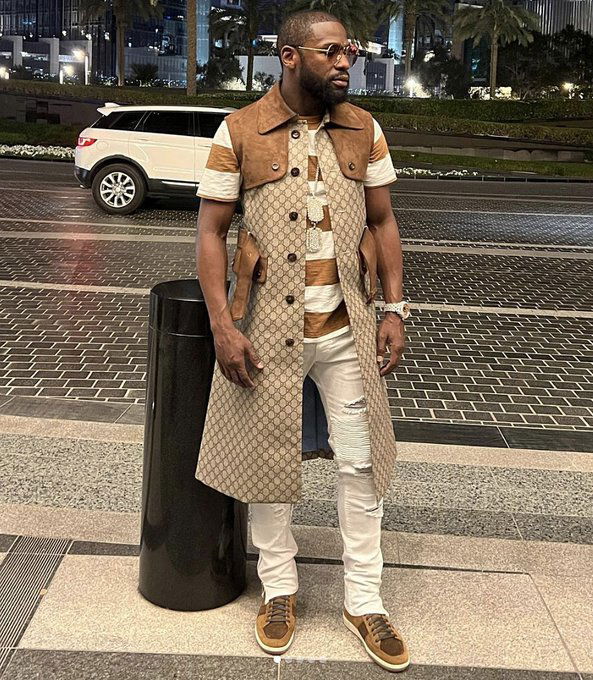 Floyd Mayweather Jr. will be celebrating his forty-sixth birthday on February 24. However, unlike most, advancing age is yet to put brakes on a journey that commenced in 1996.
The exhibition-crossover circuit has kept the former world champion, who holds a perfect professional record, busy since retirement in 2017. Last year 'The Money' fought three bouts. The last one was against British YouTuber Deji Olatunji. The orthodox boxer, known globally for his lifestyle, made it clear on having a busy schedule for 2023. Close on the heels of the update, the name and date of his next fight in the UK grabbed headlines a few days ago.
However, the latest development might prove topsy-turvy even for die-hard fans.
ADVERTISEMENT
Article continues below this ad
Finally, an opponent for Floyd Mayweather Jr.
Last week, @HappyPunchPromo shared the details on Twitter that Floyd Mayweather Jr. would take on the thirty-seven-year-old Muay Thai specialist Liam "The Hitman" Harrison.
While fans were still pondering on the choice, 'talkSPORT's' online boxing editor Michael Benson shared the news on Floyd Mayweather Jr. meeting Aaron Chalmers at London's O2 Arena on February 25.
🥊 ANNOUNCED: Floyd Mayweather will now face Geordie Shore's Aaron Chalmers in his UK exhibition fight on Feb 25th at the O2 Arena in London. Chalmers previously had several MMA fights and is 1-0 in boxing after making his pro debut last year.

— Michael Benson (@MichaelBensonn) January 23, 2023
Thirty-five-year-old Newcastle-born Aaron Chalmers gained fame for his appearance on the reality show Geordie Shore. In 2017 he ventured into mixed martial arts under the British Association of Mixed Martial Arts (BAMMA). A year later, he joined Bellator. His MMA record stands at five wins against three losses. Last year he crossed to boxing, winning a four-rounder against Spaniard Alexander Zeledon on June 17.
It seems, injuries prevented 'The Hitman' from taking the plunge on February 25. As per Boxing Scene, Harrison refuted the claim and said he is still nursing an injury and unable to participate, "Many of you will have seen the announcement this morning about my fight with Floyd Mayweather. Devastatingly, my knee just won't allow it. Discussions about the fight started a few days ago with the Mayweather team, and I honestly thought I would be ok in a boxing fight, even needing surgery on my knee."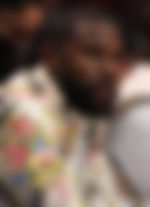 His professional record stands at ninety wins against twenty-five losses and two draws. But fans remained skeptical and shared their views with alacrity.
A field day for the bemused fans
@budleewilkinson lamented how a source of shame the sport of boxing turned into in recent years.
What an embarrassment the sport of boxing has become.

— Bud Wilkinson (@budleewilkinson) January 23, 2023
@lordnicso, bewildered by the news, wondering what 'The Money' was up to these days.
@Samuel_Bennett1, probably with a pun, added concern for Mayweather Jr. According to him, something about this fight screams knockout!
Ok now I'm worried for Floyd. This has KO written all over it

— McDonaldsManMMA (@Samuel_Bennett1) January 23, 2023
@MWingless couldn't understand what was happening, "Wtf. Are we in some kind of parallel world or something?"
Wtf. Are we in some kind of parallel world or something? What is going on!?

— Mr Wingless (@MWingless) January 23, 2023
@albalblakeney evaluated that Mayweather Jr.'s fight should have happened with Liam Harrison since people in the UK would have been more receptive to it than a fight against Aaron Chalmers.
Should've just waited for @LiamBadco, complete different levels, can guarantee the uk would've paid to see that, this not so

— alex blakeney (@albalblakeney) January 23, 2023
@LCN851, distraught, contemplated the standards at which exhibition fights were happening nowadays.
And the exhibition fight bar just keeps going lower and lower and lower…

— LCN85 (@LCN851) January 23, 2023
According to @kurt_dunne, it would have been fine had it been YouTubers like Jake Paul or KSI or exhibition bouts between a boxer and a mixed martial artist. But the latest news of Chalmers' entry is way too much!
Wo ok? I didn't mind the YouTube stuff when Paul vs. KSI I didn't mind exhibitions when it was like boxer vs. mma, but this is pathetic who is gonna pay for this crap.

— Kurt Dunne (@kurt_dunne) January 23, 2023
@JamesCS90 panned the move. He said that it was getting to the point where they might as well just grab someone off the sidewalk! And added that if the organizers are willing to pay him one-half of what they're paying Aaron, he is willing to take the fall.
ADVERTISEMENT
Article continues below this ad
At this rate they may as well pull some randomer off the street. Give me half of what they're paying this Aaron bloke and I'll take a beaten for it 🤣

— James (@JamesCS90) January 23, 2023
Happy at the opportunity received, Chalmers seems unwilling to let it slip away.
ADVERTISEMENT
Article continues below this ad
What do you think about the latest update on Floyd Mayweather Jr.'s UK tour? Do share your comments and views with us below.
Watch Out for More: 5 Boxers Who Got Robbed at Olympics: Floyd Mayweather, Roy Jones Jr., and More
Edited By: Shibu Immanuel