Bob Arum Says Teofimo Lopez Should Have Been Vaccinated; Blames Him for Fight Falling Out
Published 06/17/2021, 7:12 AM EDT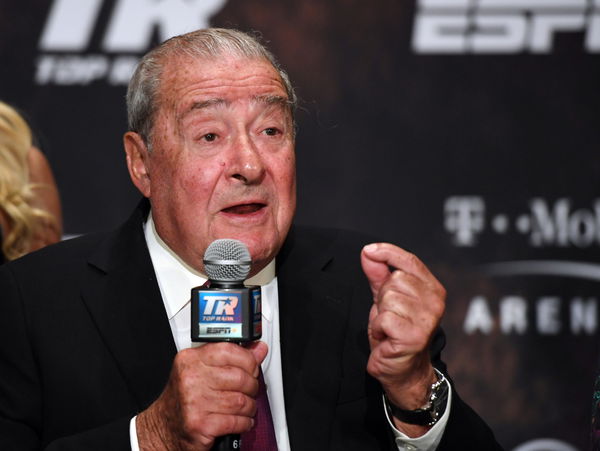 ---
---
The brutal pandemic claimed away from fight fans Teofimo Lopez Jr. vs George Kambosos Jr., one of the biggest fights this summer. One half of the main event, unified champion Teofimo Lopez Jr. tested positive for the virus. As a result, Triller has moved the entire card to August 14. Veteran promoter and CEO of Top Rank Boxing Bob Arum was critical of Lopez for being unable to show up for the fight.
ADVERTISEMENT
Article continues below this ad
Bob Arum reacts to boxer contracting COVID-19
As vaccines are available now, the promoter believes that the onus of falling ill because of the virus for a professional athlete lies on no one else but him and his team. Hence, he believes Lopez and his team should take responsibility for failing to show up for the bout.
ADVERTISEMENT
Article continues below this ad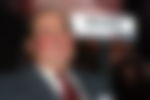 Speaking with FightHype.com at the Wilder vs Fury press conference, Arum said, "Let me tell you something, we tell all our fighters 'You guys are fighting for big money and promoters are laying out big money — get yourself vaccinated so you don't contact the COVID. You take the two fighters here, Fury is totally vaccinated, and I talked with Shelly Finkel a little while ago and he said that Wilder's been fully vaccinated, and their corners have been vaccinated."
The fiery promoter has also said in the past that he believes the pandemic is done and dusted. Speaking at the press conference of the Jose Ramirez–Josh Taylor fight, Arum had said that anyone who contracts the virus now, since the vaccine is out, has nobody but themselves to blame.
WATCH: Five Things You Did Not Know About Teofimo Lopez
Are Bob Arum's comments justified?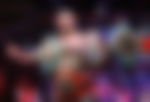 "There was no reason why before he went into training that he didn't get vaccinated. No reason! And if he had gotten vaccinated, he wouldn't have lost this payday. So I feel sorry for him but the fight will still happen. But again, this is different from when we first went into the bubble last June and we had every other fight with a guy getting COVID because nobody knew really how to handle it. But now with the vaccination anybody who gets COVID — shame on them. Shame on them because they haven't taken the time or they haven't, for some crazy reason, decided not to get vaccinated. That's nuts!," Bob Arum continued his rant on Lopez.
For prizefighters, the risk of exposure is greater than others as full contact is inevitable. Contracting COVID-19 is pretty much out of one's control, unlike the vaccination. Hence, it is easy to understand where Arum is coming from.
Lopez's opponent George Kambosos Jr. also issued a statement on the whole ordeal. In his Instagram post, he also presented an opinion similar to Bob Arum. He also holds the 23-year responsible for the postponement of the bout.
ADVERTISEMENT
Article continues below this ad
Lopez Jr has reportedly been symptomatic of the virus. On the face of it, two months appear to be a quick turnaround for the 23-year-old dealing with the virus.
Do you feel 'The Takeover' is responsible for the fight falling through? Also, do you feel he will recover from COVID-19 and perform at 100 percent in August?
ADVERTISEMENT
Article continues below this ad