British Boxer Says Logan Paul Needs "One Shot" to Crush Floyd Mayweather
Published 09/19/2020, 3:43 AM EDT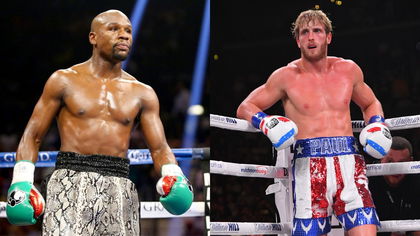 ---
---
The entire boxing community is currently allured by a possible blockbuster matchup between Floyd Mayweather and Logan Paul.
ADVERTISEMENT
Article continues below this ad
The news has sent the fight fans into a frenzy, and people have already picked their respective sides in the matchup. That said, undefeated boxer, Floyd Mayweather, is clearly the favorite. A lot of fans believe that Logan Paul will not even stand a chance against him. But is that true? Does Logan Paul have no chances against Mayweather?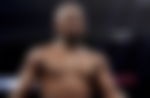 ADVERTISEMENT
Article continues below this ad
Well, not everyone believes the same. In a recent interview with IFL TV, undefeated British boxer Conor Benn said that the YouTuber turned boxer can defeat Mayweather, and all he needs is one punch to do that.
Is Conor Benn picking Logan Paul over Floyd Mayweather?
'Money' Mayweather has beaten some of the best champions of his era to reach the top. However, boxing is an unpredictable sport, where major upsets are quite normal. Conor Benn believes that Mayweather's undefeated record will not matter inside the ring.
Initially, the interviewer felt that Benn was joking, as no one would pick Logan Paul over Floyd Mayweather in a boxing contest. However, that was not the case.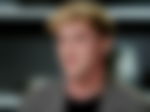 In response, Benn said, "Maybe I am not joking, Maybe I think Logan Paul will beat him. What if he does? I mean, what if he does? What if it's one shot that lands?
"50 fights… All he needs is one shot of Logan. All Logan has to do is land one on him. Just one."
Quite a statement to make. If we compare Mayweather and Logan Paul's pro boxing record, there's a sky in between. Mayweather is 50-0 and Logan Paul is 0-1. However, both of them are superstars and can grab heavy attention.
ADVERTISEMENT
Article continues below this ad
That said, anything can happen when the pair face each other inside the squared circle. However, picking Logan Paul over Mayweather is still not convincing, even if it's an exhibition match.
ADVERTISEMENT
Article continues below this ad
But the YouTube sensation can still note Conor Benn's statement and prepare himself for the former undefeated world champion.