Can Floyd Mayweather Read? Were 50 Cent and Conor McGregor Telling the Truth?
Published 03/18/2023, 7:53 AM EDT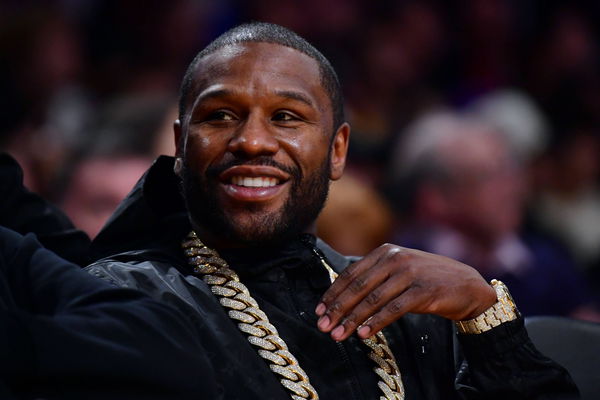 If you ask around, chances are almost everyone would equate education with success. To a great extent, that stands true. Numerous studies have shown that the absence of school-based education or dropping out of school results in poor life skill sets. Limited advancements in personal and professional capacities leave the individual with fewer options to grow. However, there are exceptions to the rule here as well. As Mark Twain famously said, "I've never let my schooling interfere with my education," there are many successful men and women from different walks of life who, despite lack of formal education, reached the topmost echelons of their craft.
Often, they go through jeers and derisions and face uncomfortable questions about their competence. For instance, Floyd Mayweather Jr. frequently finds himself in the crosshairs of those suspecting his reading ability. Yet, it's a different fact that the 1996 Atlanta Olympics bronze medalist turned into a professional, the likes of whom have seldom been seen in boxing. Retiring with a perfect undefeated record of 50-0, he was a title holder in five weight divisions, more often than not, finding his name among the greatest boxers of all time.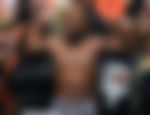 He came from a celebrated boxing family that included a former world champion for an uncle. Hence it was pertinent for the young Mayweather Jr. to walk the hallowed boxing lane. Born on February 24, 1977, in Grand Rapids, Michigan, he reportedly went to Ottawa Hills High School. However, he didn't complete his schooling, dropping out in between to focus on boxing.
ADVERTISEMENT
Article continues below this ad
Is it true Floyd Mayweather can't read?
Mayweather Jr. has been at the receiving end of many a charge on his reading abilities. Despite his enormous success, the cheap shot has often been used to prick where it hurts. The accusations took viral mode, especially when rapper 50 Cent launched a public tirade that Mayweather Jr. could barely read.
Floyd Mayweather Jr.'s beef with 50 Cent gave air to the rumor that he can't read
Floyd Mayweather Jr. and rapper 50Cent were once close chums. However, according to available reports, a bitter feud ensued after the boxing champion had completed two months of incarceration in 2012. According to the rapper, the two had fallen out over money-related issues. To mock his newfound bête noire, 50Cent proclaimed that Mayweather Jr. wasn't proficient in reading and challenged the boxer through two publicly released video clips now available on YouTube.
In the first clip, 50Cent could be heard, "This is a special challenge for you, Floyd. If you can read one full page of a Harry Potter book n***a, I'll give $750,000 to whatever charitable organization you want."
In the second one, he roped in the popular television host Jimmy Kimmel and said, "I got a phone call from my man Jimmy Kimmel. Jimmy said if Floyd accepts the challenge, then he'll put in on the actual show, so you can read it on his show. "We don't wanna put pressure on you; we know you can't pronounce those words in that Harry Potter book, so we're gonna let you read Cat In The Hat."
In response, Mayweather Jr. displayed two paychecks received from Golden Boy Promotions totaling over $72 million.
Conor McGregor mocks Floyd Mayweather's literacy
Mayweather Jr. retired in 2015 after the Andre Berto fight. It was his forty-ninth fight. However, he decided to make it a perfect fifty and returned in 2017 to face UFC's Lightweight champion, Conor McGregor. Both fighters are renowned for their flamboyance and swagger. So the build-up to the match turned high-octane and dazzling.
During their second press conference in Toronto, McGregor said, "You're 40 years of age. Dress your f*****g age. Can in a school bag on stage. What do you do with a school bag on stage? You can't even read!"
Interestingly, another famous personality took a dig at Mayweather Jr.'s challenges in terms of reading. Before he went to prison, cases of domestic violence and battery involving 'Money' Mayweather started grabbing headlines. So in 2015, the UFC Hall of Fam and one of the greatest and most path-breaking women mixed martial artists, Ronda Rousey, beat Mayweather Jr. to receive ESPN's 'Fighter of the Year Award 2015' at the ESPYS.
But it was her award ceremony that turned head. Alluding to the boxing champion's cases, she said, "I wonder how Floyd feels being beat by a woman for once?"
Not taking it lightly, Mayweather responded that she could call him when she makes $300 million from a single night fight. As per TMZ, Rousey retorted, "[Floyd] said 'You make $300 million a night, then you can give me a call,'… and I actually did the math and given the numbers of my last fight, I'm actually the highest paid UFC fighter, and I'm a woman. I think I actually make 2-3 times more than he does per second … so when he learns to read and write, he can text me."
Floyd Mayweather Jr. says he's literate, but reading is not how he made a living
In 2014, during one of the press-conference organized before the bout against the Argentine Marcos Maidana, Mayweather Jr. bore the brunt of questions on his reading.
As reported by Sun Sentinel, he responded by saying, "Reading does not define my place in boxing history. Will God not let me in heaven because I didn't read like a news anchor? Me, myself, I would be perfect at Reading if it was how I made my living and fed my family. Once again, intelligence and education are two different things. "Making fun of a person because they can't read is not funny. It's tragic. Second, if I really couldn't read, it would make my accomplishments even that much more amazing…."
ADVERTISEMENT
Article continues below this ad
A person displays ill manners and lacks education if he pokes fun at someone unable to read or write. What must be understood is that Floyd Mayweather Jr. brought himself up. Since boxing was the priority, school life became a forgone conclusion. There's a video on YouTube where he reportedly struggles while reading from a teleprompter.
ADVERTISEMENT
Article continues below this ad
Hence, this proves Floyd Mayweather Jr. can read but may not be as efficient as many others. What is your take on people mocking Mayweather Jr. over literacy. Share your views and thoughts with us in the comments below.
Watch This Story: Five Potential Opponents for Next Floyd Mayweather Exhibition
Edited By: Shibu Immanuel