Can Oleksandr Usyk Beat Anthony Joshua?
Published 06/12/2021, 12:48 PM EDT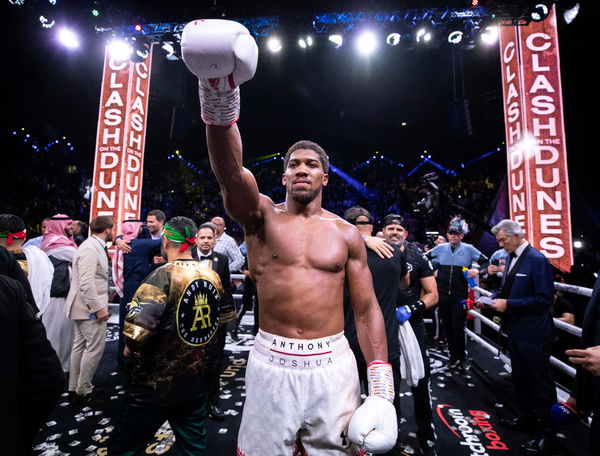 ---
---
One of the biggest names in the biggest divisions of boxing, Anthony Joshua, will soon be putting his championships on the line. After a couple of failed contract negotiations, AJ has got himself a challenger for September.
ADVERTISEMENT
Article continues below this ad
Anthony Joshua will face Oleksandr Usyk at the Tottenham Hotspur Stadium in September. Anthony Joshua has been deemed as the favorite to win the fight according to oddsmakers at this point. On paper, it could be the trickiest fight of his career till now.
Oleksandr Usyk had made his title ambitions at heavyweight known a few years back. The Ukrainian has competed at cruiserweight throughout his amateur and professional career, save for two fights.
ADVERTISEMENT
Article continues below this ad
But, he will be confident of his physicality moving up a weight class. Usyk has fought twice at his new weight class and has looked good in both the showings.
Defeating Dereck Chisora in an epic bull-matador fight, he became the WBO mandatory challenger to Joshua's title. However, Joshua is the unique fighter he has ever faced.
For starters, Usyk, because of his 6'3" frame and 78-inch reach, has usually had a physical advantage over his opponents at Cruiserweight.
But, a 6'6″ inches tall Joshua with an 82″ reach would definitely have a clear advantage in that department. Combine this with a significant weight differential in favor of Joshua, Usyk is in a tough spot.
But, the European's fighting style can negate Joshua's size advantages. Usyk has been nicknamed 'The Cat' because of his fighting style. He maintains agility, fluidity of motion, and a constant circling style throughout the fight.
Like many Eastern bloc boxers, Usyk's offense flows with his jab, which he throws constantly. 'Using the jab while circling the opponent style' of Usyk was clearly evident in the Dereck Chisora fight.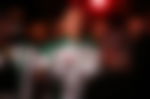 Chisora had significant issues in finding a home for his hooks on the chin of 'Olek'. But, when he did land, Usyk's chin didn't crack. Chisora is no slouch either. He has fought the who's who of the division. However, he is no Anthony Joshua.
Can Anthony Joshua catch 'The Cat'?
What is easy to determine in AJ's fights is that he has exceptional ability to maintain distance, fighting at range. But that probably won't work against Usyk. Joshua has had a speed advantage over his opponents for the majority of his fighting career. However, the former Cruiserweight champion could get in and out of his reach within split seconds.
WATCH: Private jets, luxury super cars, and more: Gervonta Davis millionaire life style
Joshua has also shown the ability to turn up the heat at will in many of his fights. He deconstructs his opponents patiently at first, catches them when they expect it the least, and then goes for the kill.
ADVERTISEMENT
Article continues below this ad
This was clear in both the Dillian Whyte fight and the Kubrat Pulev fights. An aggressive offense, pressuring Usyk into corners and using the clinch could lie out a route to victory for the Briton.
Joshua could certainly catch Usyk in the latter part of the 12-round affair. Although Usyk rarely fades away, he'll be battling a guy much bigger than him this time. Joshua might bank on his size advantage here, find an opening and hand Oleksandr Usyk his first career loss.
ADVERTISEMENT
Article continues below this ad