Delfine Persoon vs Ikram Kerwat Stats: Age, Height, Weight, Reach, Net Worth, Record, and More
Published 11/10/2022, 11:00 AM EST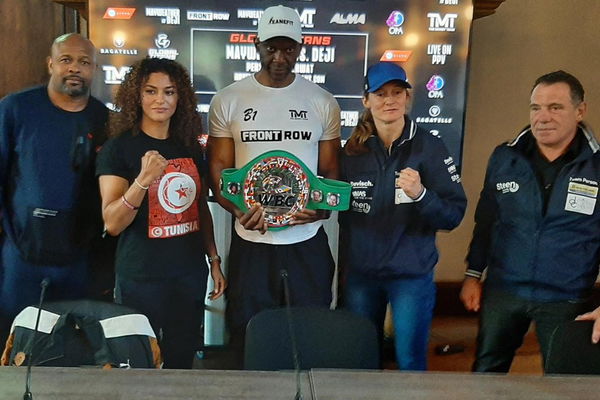 Come Sunday, the Coca-Cola Arena in Dubai will light up and welcome the audience and visitors. The all-purpose arena, inaugurated in 2019 with a sitting capacity of approximately seventeen thousand, will host Floyd Mayweather and Deji Olatunji's exhibition match.
While the Mayweather – Olatunji bout remains the pièce de résistance of the day, a slew of undercard fights is already attracting much scrutiny. In the Super Featherweight division, Delfine Persoon from Belgium will face Tunisia-born Ikram Kerwat.
ADVERTISEMENT
Article continues below this ad
Delfine, who lost the undisputed Lightweight title to Katie Taylor, would be meeting the Tunisian-German Kerwat for the first time. The Belgian hasn't faced anyone since her last victory over Elhem Mekhaled on May 21st at Etihad Arena, Abu Dhabi. On the other hand, Ikram joins since posting a win over Tanzania's Happy Daudi on March 26th in Dubai. Before that, she lost the bout against Jocelyn Morales in Mexico on November 6th, 2020.
Delfine Persoon Vs. Ikram Kerwat: Physical Attributes
Delfine Persoon was the IBF(Women) Lightweight champion in 2012 and WBC (Women) Lightweight champion for roughly four years (2014 to June 2019). Standing at 5 feet and 9 inches or 175 centimeters, the thirty-seven-year-old is an orthodox boxer. Her record when she meets Ikram will stand at forty-seven wins against three losses. Out of the bouts she won, nineteen were knockout victories. She currently holds a knockout rate of 38%.
Ikram Kerwat was born in Beja, Tunisia but now lives in Frankfurt, Germany. The thirty-eight years old boxer is 5 feet and 7 inches or 170 centimeters tall and weighs 135 lb or 61 kg. An orthodox fighter like Persoon, her record stands at eleven wins against three losses. She knocked down her opponents in five of the matches she had won. Her knockout rate is 38.71%.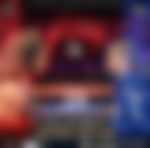 Other facts about Persoon and Kerwat
More identifiable among the two, Delfine commenced her boxing journey in 2009 after a brief stint in Judo, something she shares with her contender. A railway policewoman, when not boxing, she was ranked the number one female boxer in the Lightweight division. She has fought twice against reigning champion Katie Taylor, losing on both occasions. One of the wealthiest boxers around, her net worth, is said to be between $1.5 and $ 5 million.
ADVERTISEMENT
Article continues below this ad
Ikram moved to Germany when she was thirteen years old. Debuting as a professional boxer in 2015, she is under the mentorship of Roy Jones Jr. Married, Ikram is a mother to two children and has mastery over four different languages. Like Delfine, she holds a full-time job as a physiotherapist. There is no credible source to verify Kerwat's net worth.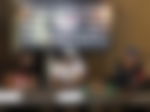 Delfine, who hasn't held a title since July 2021, will try her best to win the Super Featherweight title. But, on the other hand, Ikram can derail the Belgian's plan and stage an upset.
ADVERTISEMENT
Article continues below this ad
What do you think of the fight between Delfine Persoon and Ikram Kerwat? Do you believe Persoon's experience will make the difference, or do you think Ikram has few secret weapons in her arsenal?
Edited By: Ajinkya Aswale