Dmitry Bivol Wants a Shot at Canelo Alvarez's Undisputed Super Middleweight Titles in Rematch: "Maybe Next Fight for Four Belts in His Division"
Published 05/08/2022, 9:39 AM EDT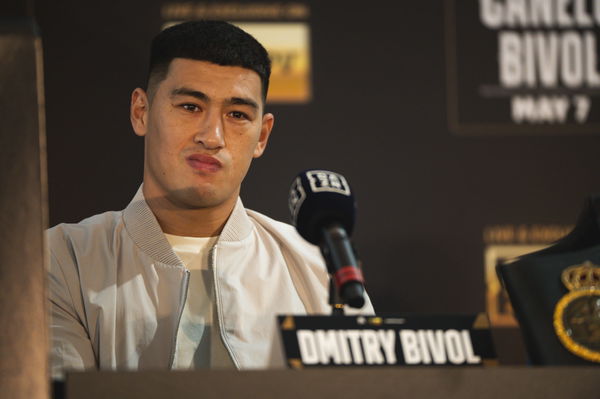 Dmitry Bivol just proved a great number of people wrong by defeating Canelo Alvarez, one of the biggest stars today in the sport. Although Bivol arrived as the champion on Saturday's match, boxing enthusiasts and fans by large looked at him as the underdog. However, Dmitry Bivol stood his ground and fought the Mexican 4-division world champion with excellence and class.
ADVERTISEMENT
Article continues below this ad
In a huge upset, highlighting the letters of his name vivid to the world, the Russian won via a unanimous decision. He broke Canelo Alvarez's eight-win streak after the Mexican's draw against Gennady Golovkin almost five years back.
ADVERTISEMENT
Article continues below this ad
Behind the Gloves correspondent, Michelle Phelps caught up with Bivol after the fight. She talked about the WBA light heavyweight champion spontaneously agreeing to a rematch with Alvarez. In addition, when she asked Bivol if he thought the weight was too much for Alvarez, this is what the Russian answered:
"Maybe, but, you know, he had the belt in light heavyweight division. Maybe he should try but his natural size is for less weight, you know, I think. And my too, my too. Maybe next fight for four belts in his division, super middleweight."
Watch This Story –Canelo Alvarez Net Worth: Five Biggest Fight Purses Of His Illustrious Boxing Career
After Floyd Mayweather, it is now Bivol who hands Canelo Alvarez a loss in professional boxing, leaving the latter desperate for an immediate rematch.
How did moving up to a weight class against Dmitry Bivol impact Canelo Alvarez?
It is not that Canelo Alvarez had not fought in the light-heavyweight division before. On November 2, 2019, he challenged WBO light heavyweight titleholder Sergey Kovalev. Going into the fight, Kovalev enjoyed one inch of height and 2 inches of reach advantage. Although Kovalev was distinctly the bigger person, Alvarez brought the fight to him with energy and speed. Keeping his high guard on, the Mexican landed some beautiful counters in the form of lead hooks, overhands, and some head body combos.
Alvarez won against Kovalev via a knockout. A lead hook at the back of the ears followed by a clean right hand to the chin. However, it was too hard for Alvarez to repeat the same against Bivol. The Russian thoroughly kept the fight in his control, anticipated most of Alvarez's shots, and fought the latter calmly with a well-sketched game plan.
Just like Kovalev, Bivol also stood six feet tall and enjoyed almost 2 inches of reach advantage against Canelo. But the Mexican could not crack the code this time. If Alvarez could KO Kovalev with the same disadvantages as mentioned, then moving up to a weight class wasn't entirely a problem. To speak the truth, Dmitry Bivol was a different fighter. Where Kovalev was 36 when Alvarez fought him at 29, Bivol was 31 and in the prime of his life.
Bivol was a different fighter who overwhelmed the world
ADVERTISEMENT
Article continues below this ad
In front of Dmitry Bivol, Alvarez seemed a little heavy on his feet. Quite early in the fight, he showed signs of heavy breath and exhaustion. With one and a half minutes left in the 5th round of the fight, Alvarez landed a one-two followed by a strong right hand. Bivol observed the shots on his guard and circled his way out. Gaining the center of the ring, he immediately countered Alvarez with a four-punch combo comprising a jab, an uppercut, the straight hand, and a one-two.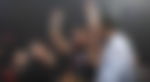 He soon found Alvarez against the ropes and unloaded on the latter. Alvarez stood there overwhelmed and lured Bivol for some more. But Bivol kept his calm and fought without emotion. To reflect on why Alvarez stood there still asking Bivol to throw some more instead of responding to the former's attacks, this should be a sufficient answer: Canelo Alvarez was tired and he knew he could not catch Bivol even if he tried to.
ADVERTISEMENT
Article continues below this ad
What do you think cost Canelo Alvarez the match against Dmitry Bivol? And do you think Alvarez would fight Bivol in the middleweight division? Let us know in the comments below.