Even Floyd Mayweather Who Is Worth $1.2 Billion Cannot Buy This Car
Published 08/26/2022, 12:45 PM EDT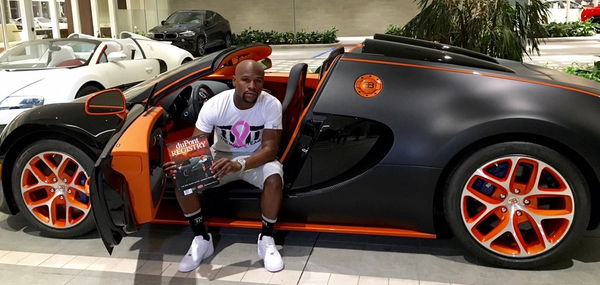 What could one not own if they had a sufficient amount of money? Being one of the wealthiest athletes alive, and having several times topped the Forbes list, Mayweather certainly has exclusive access to the world of things. However, even for Mayweather, buying this one car is out of the question. "Money" has owned and roamed around in a wide range of luxurious and expensive cars some of his fellow athletes can only possess in their dreams.
Although he has claimed to have a net worth of $1.2 billion, due to a particular rule, even if he can afford, he cannot any longer buy a Ferrari. The Italian luxury sports car manufacturer, Ferrari, added Floyd Mayweather to their infamous blacklist.
ADVERTISEMENT
Article continues below this ad
Watch This Story –   5 Must-Know Facts About Floyd Mayweather's Nascar Venture the Money Team Racing
Here is the reason why Ferrari added the wealthy and popular Floyd Mayweather to their infamous blacklist.
The real reason why Floyd Mayweather shall never be able to again buy a Ferrari
According to the ownership rule of Ferrari, one must retain their car for at least a year since their purchase of the same. Contrary to Ferrari's rules, Mayweather, too keen to enable others' behavior who worshipped him or saw him in envy, and of course, to flex his climbing of the stairs to the upper strata of the world in terms of his excellence in material gain, would only hold on to his possessions for a few months before selling them to other distinct bodies.
ADVERTISEMENT
Article continues below this ad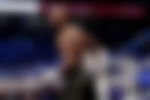 Because Mayweather failed to follow this rule of Ferrari, the manufacturer blacklisted 'TBE' and banned the same. Here is a look at other cars 'Money May' once owned.
Mayweather's collection of lavish cars
ADVERTISEMENT
Article continues below this ad
It may be that Mayweather worth $1.2 billion can no longer purchase a Ferrari. However, here are some other cars he once proudly owned. Mayweather owned a Koenigsegg CCXR Trevita that cost him $5 Million. A Bugatti Veyron 16.4 that cost $1.4 Million. He also owned a Mercedes-Benz SLR McLaren worth $750,000. The other cars he owned included Lamborghini Aventador, McLaren 570 S, and Rolls Royce Cullinan.
Edited By: Ajinkya Aswale