"I Feel Bad When Mickey Dies": Boxing World Left Emotional After Watching Sylvester Stallone's 'Beautiful' Scene From Rocky 3
Published 03/12/2023, 7:45 PM EDT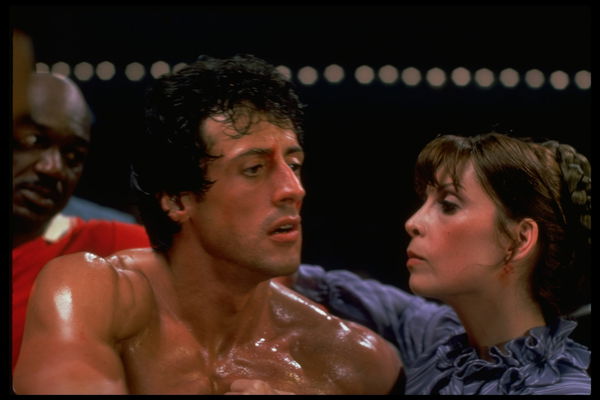 The boxing world was left emotional after watching a scene from Rocky 3 where Mickey confesses to handpicking Rocky's opponents in his title defenses to protect him from a beating like the one he received from Apollo Creed in their rematch. The video that was shared on Facebook, was from the scene where Mikey warned Rocky Balboa about Clubber Lang. According to Mickey, Lang is young, powerful, and hungry. While Rocky is civilized and no longer has the strength and stamina to fight someone of Lang's caliber. Upon realizing that his fights have been stacked in his favor, Rocky convinces Mickey to work with him for one last fight.
Despite his promise to Mickey to "live in the gym," Rocky trains in a crowded hotel ballroom full of distractions. This contrasts with Lang's solitary and determined training. The scene is particularly poignant because it shows Rocky's vulnerability and humanity, as he comes to terms with the fact that his success was not entirely his own doing. It is also a testament to the power of mentorship and the bond between Rocky and Mickey. Overall, the scene is a beautiful portrayal of the complexities of the boxing world and the emotional toll it can take on its participants.
This scene brought tears to fans' eyes. Rocky 3 is widely considered by fans to be one of the best movies in the franchise. Which is quite different from their opinion of the fifth installment of the franchise. Recently, an old video of Stallone sharing his least favorite Rocky movie went viral.
ADVERTISEMENT
Article continues below this ad
Fans' response to the emotional scene from Rocky 3
The boxing world was left emotional after fans were brought to tears by a scene from Rocky 3. The scene in question features Mickey, played by Burgess Meredith, warning Rocky Balboa, played by Sylvester Stallone, about Clubber Lang, played by Mr. T.
Vashon Wn Brown expressed his emotional reaction to the scene, saying, "This scene is so moving! Everybody needs a hand to guide you!"
Wayne Preston called the scene "beautiful," highlighting the chemistry between Mickey and Rocky. He wrote, "Beautiful scene between a guy keeping Rocky safe and the fighter that still believes he has what it takes. How many fighters lose it once they become civilized"
Tiny Grillo shared his favorite scene from the movie. He wrote, "I like Rocky 3 I feel bad when Mickey dies, but I love the scene with Hulk Hogan that's my favorite part of the movie"
Read More – Real Reason Sylvester Stallone Criticized 'Rocky' & 'Creed' Producers
ADVERTISEMENT
Article continues below this ad
Raymond Cruz praised Burgess Meredith's performance in the Rocky movies. He complimented, "Burgess Meredith was outstanding in the Rocky movies."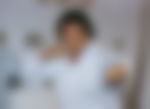 Nick Lennox commended Burgess Meredith's performance. He wrote, "Brilliant scene Burgess was perfect for this role, wouldn't mind their pictures on the wall too. Keep punching…"
ADVERTISEMENT
Article continues below this ad
Watch This Story: Sylvester Stallone's Earnings From 'Rocky' & 'Creed' Movies
Overall, it is clear that this scene from Rocky 3 touched the hearts of many viewers and left a lasting impression. What are your thoughts about the situation? Do share.