Gervonta Davis vs. Rolando Romero Gate and Attendance Numbers Revealed
Published 05/29/2022, 7:58 AM EDT

Follow Us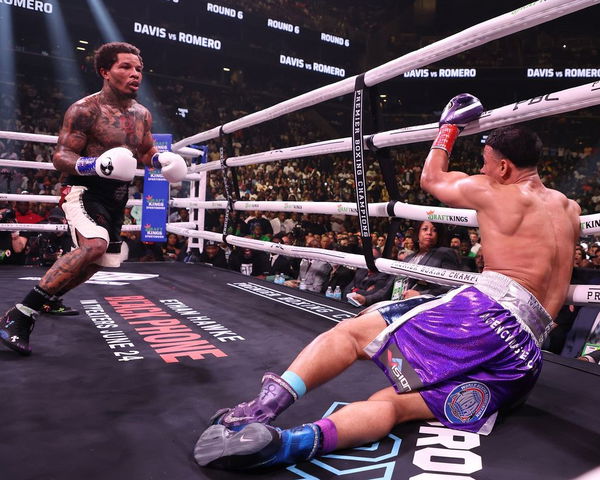 The thrilling clash between Gervonta Davis and Rolando Romero was one of the most highly anticipated fights of the year. Davis finally defended his WBA title against the unbeaten challenger, whom many thought would hand him his first career loss in boxing. Tank, following this stunning victory over 'Rolly', now makes a powerful statement. He is here to stay and is certainly one of the most intelligent fighters in the sport.
In Brooklyn, fans from all over the world poured in to see the battle. The fight lived up to the hype, and Gervonta Davis seized the day in great fashion.
ADVERTISEMENT
Article continues below this ad
Now the question is, what was the exact figure that turned up to see the 'Tank' vs. 'Rolly' showdown in Brooklyn? And what value in terms of "gate" did the bout finally generate? Let's have a look.
Attendance and gate of Gervonta Davis vs. Rolando Romero
This was the twenty-seventh fight of Gervonta Davis' professional career, and for Romero, his fifteenth. Davis entered the bout as the champion, defending his WBA lightweight title. Whereas, Rolando Romero, the former WBA interim lightweight titleholder, arrived as the challenger, expected by many to upset Davis for the first time since his professional debut.
Watch This Story – Five Expensive Things Mike Tyson Was Forced to Sell
In brief, both the boxers showed up undefeated in their pro-career and in the prime of their lives. A fact that added to the excitement and drove the fans to the arena.
According to sources, the fight generated a gate of $5 million and witnessed the attendance of 18,970 people.
Overcoming obstacles: the unparalleled boxing IQ of 'Tank' Davis
As soon as the bell rang, 'Rolly' occupied the center and started throwing long jabs at a shorter Gervonta Davis. Tank, who fought most of the fight from the outside of the pocket, remained light on his feet and moved around circling 'Rolly'.
ADVERTISEMENT
Article continues below this ad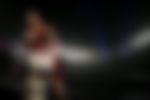 Although Tank fell vividly short given his height and reach disadvantages against Romero, he remained impressively patient and actively searched for his openings throughout the rounds. In fighting, comprehending your opponent's reach is as important as understanding yours. And Davis demonstrated this trait exceptionally well in today's fight in Brooklyn.
ADVERTISEMENT
Article continues below this ad
When Bruce Lee developed Jeet Kune Do, he promoted the idea of "using no way as way; having no limitation as limitation." A philosophy that seemed to reiterate itself throughout Davis' performance today against a taller and relatively bigger opponent in Romero. Intelligently, Davis overcame his disadvantages and knocked Rolly down in the sixth round. It was a shot that saw the end of the fight justifying the saying.
Well, what do you have to say about Gervonta Davis' win? And what do you think about the attendance? Let us know in the comments below.
Edited By: Vibhanshu Kumar