"Goddamn He Is Good" – Awestruck Joe Rogan Makes Startling Floyd Mayweather Comments Regarding Shakur Stevenson Following Oscar Valdez Win
Published 05/04/2022, 9:36 AM EDT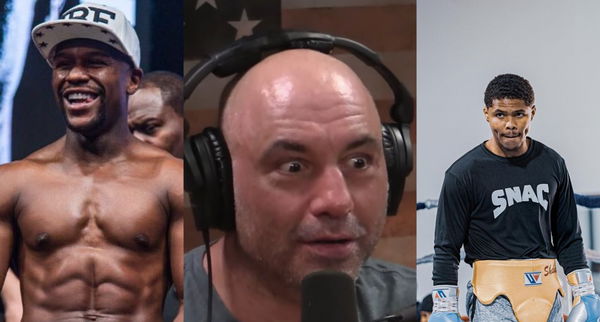 Last Saturday Shakur Stevenson went up against Oscar Valdez at MGM, Las Vegas. Stevenson dominated Valdez most of the rounds and ended the latter's undefeated record in professional boxing. Following his win over Valdez, Stevenson now has two more belts to the collection – The WBC and The Ring title.
Recently, in the Joe Rogan Experience podcast, host Rogan shared his table with American mixed martial artist Khalil Rountree. During the interaction, Rogan talked about Stevenson's latest victory and showered the pugilist with his praise.
ADVERTISEMENT
Article continues below this ad
"He's [Shakur Stevenson] on another level right now, man. He's on another level. I mean, he is so smooth, and his movement, his ability to like punches are coming at him, and he just lets them get right there. Just right there, they touch him, and then [he] fires back. His accuracy, his technique, his efficiency – it is beautiful," told Joe Rogan.
A comparison between young Shakur Stevenson and the legendary Floyd Mayweather
After Stevenson's overwhelming performance against then-undefeated star Oscar Valdez, many have compared and tried finding a similarity between Stevenson and Money. In fact, even Oscar De La Hoya took to Twitter and spoke his mind comparing Valdez vs. Stevenson to Canelo Vs. Mayweather.
Canelo Mayweather

— Oscar De La Hoya (@OscarDeLaHoya) May 1, 2022
This is what Joe Rogan had to say about the comparison: "Shakur basically won, if not all rounds, most rounds. He was on fire. And it was just the smoothness, and a lot of people were saying it's like Floyd Mayweatheresque and you could say that. But it's, you know, Stevensonesque. It's just Stevenson coming into his prime and letting everybody know because it's such a high-profile venue."
Watch This Story – Floyd Mayweather vs LeBron James: Which Millionaire Superstar has a Higher Net Worth
As per the statement, Rogan does not deny that a comparison between Money and Stevenson is not possible. However, to quite an extent, Rogan also believes that Shakur Stevenson can bring something entirely unique to the game.
Here's what stands out for Rogan when it comes to the fighting of Stevenson
At MGM against Valdez, Stevenson showed some impressive skills. He intelligently used his size and reach advantages against Valdez and kept most of the fight one-sided. His stinging jabs and powerful counters with the straight hand were on full display at MGM against the stubborn Mexican. As a result, the judges scored the bout 117-110, 118-109, and 118-109. Shakur Stevenson won via decision.
ADVERTISEMENT
Article continues below this ad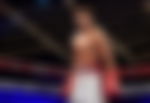 The following impressed Joe Rogan the most as he saw Stevenson fight. "We are watching him in between shows and I was like goddamn. He is good, he's so smooth. He's so efficient and technical like everything was on point."
Stevenson is young, and there is so much for him to offer to the sport. Hopefully, Stevenson will keep up the good work and in time get even better.
ADVERTISEMENT
Article continues below this ad
What do you have to say about Stevenson's way of fighting? Let us know in the comments below.