"Gotta Respect the Legacy That He Crafted by Doing the Bare Minimum": Tyson Fury Invites Severe Criticism From Fans as He Disagrees With a 60/40 Purse Agreement for Usyk Fight
Published 03/09/2023, 11:30 AM EST

Follow Us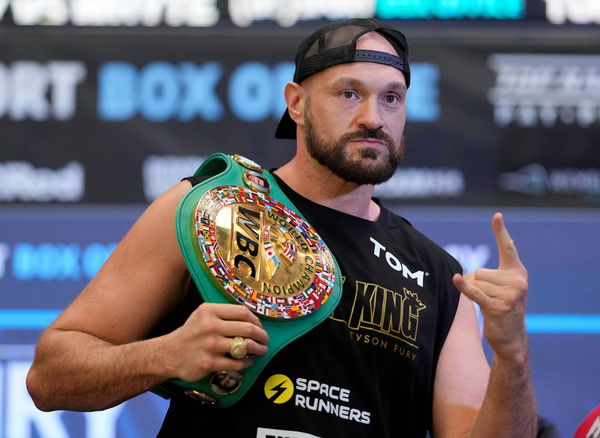 The talks on the much anticipated Tyson Fury versus Oleksandr Usyk went on full steam all through the months. However, a new position taken by Camp Fury has led to a gridlock raising the inevitable fear among fans and followers. According to Usyk's promoter, Alex Krassyuk, during the initial rounds of the discussion, they agreed to a halfway split of the fight purse. However, later, Fury reportedly wanted the bigger slice of the pie. The subsequent adjustment to a 60/40 split failed to convince the English boxer.
Tyson Fury versus Oleksandr Usyk: What is the split?
The Ukrainian team seems doubtful about Fury's plan; however, they have conveyed optimism about a positive outcome soon. Krassyuk said, "Normally, when a fighter does not want to take a fight, he asks for something impossible, so it doesn't take place. "On the other side, I'm really optimistic."
ADVERTISEMENT
Article continues below this ad
But the discussions among fans across social media platforms betrayed the positiveness.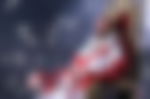 On Reddit, the forum r/Boxing hosted the latest update from the Fury-Usyk fight.
More than four hundred comments have followed ever since, and probably many are coming.
The legacy of fallacies? 
User AnozerFreakInTheMall pressed on the time-honored fundamental taught in all martial arts/self-defense classes – always avoid the fight. So probably, Tyson Fury taking the golden rule to the heart, is going ahead with the decision to prevent an upcoming bout at all costs.
User Apolaustic1 came about critically that boxing is a sport where the best few boxers in the upper echelons get paid with purses way higher than what UFC fighters get. At the junior stages, he lamented that winners barely make $2000 even for a win. 
User OkMess9901 called out Fury for avoiding the Usyk fight. Instead, he should declare war on Andy Ruiz Jr. That will leave Oleksandr Usyk free to fight Daniel Dubois or Filip Hrgovic. The entire discourse is wearing everyone down and not benefiting the Heavyweight division.
But user MethodicaL51 countered OkMess9901 that Fury might not have the guts to take on an unpredictable fighter like Ruiz Jr. In all probability, he would pick someone like Mahmoud Charr, reckoned  MethodicaL51
User MethodicaL51 continued that a couple of months ago, the options in front of "The Gypsy King" were Usyk or Joe Joyce. So the narrative is either, "He just needs to fight someone, no matter who is "or "he is gonna fight Ngannou."
Fury certainly deserves an award for playing games with fans' emotions.
User ethnicbonsai mentioned the lengths a few fans and followers would travel to defend Tyson Fury. In 2015, he won the fight against Wladimir Klitschko for the Heavyweight title. However, the Ukrainian boxer tried to find a way to a rematch by fighting Anthony Joshua in 2017. But Fury, on the other hand, in his zest for avoiding Klitschko, parried a bout with Joshua altogether! 
User frizz launched scathing criticisms of Fury. According to him, the fight with Usyk will fetch "The Gypsy King" an additional World title at best. A close look at his resume would reveal only two boxers worth a mention, then thirty-nine-year-old Wladimir Klitschko and Deontay Wilder, always at the receiving end of critics lambasting his boxing skills. 
ADVERTISEMENT
Article continues below this ad
Tyson Fury carefully built up the aura of the Greatest of All Time (GOAT) around him without lifting his finger. Hence, he probably felt a risk to that legacy by fighting a real boxer like Oleksandr Usyk. His attempts to achieve the maximum with the least effort are laudable. But sooner or later, the reality will be out in the open.
According to Usyk's promoter, perhaps Tyson Fury is raising his demand because of his lack of preparation. It could be either a physical or a mental challenge. Along with Gervonta Davis – Ryan Garcia and David Benavidez – Caleb Plant, the Fury-Usyk fight stands among the most wanted battles of the year. Any misstep that may jeopardize it would be tragic to most fans and followers.
ADVERTISEMENT
Article continues below this ad
Watch This Story: Boxing Schedule March 2023: Caleb Plant vs. David Benavidez, Gilberto Ramirez Comeback Fight Since Dmitry Bivol Loss, Lawrence Okolie's Title Defense, and More
What is your take on the reactions? Do share your views and opinions with us in the comments below.