"He Flopped, Got His A** Whooped": Heavyweight Boxer Blasts Anthony Joshua and 'Hypocrite' Eddie Hearn
Published 03/18/2023, 12:11 PM EDT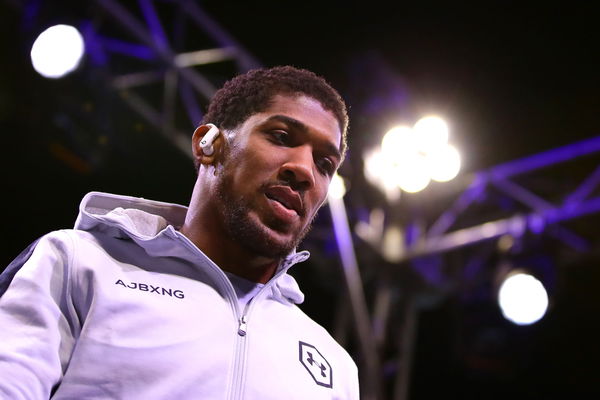 The controversial American boxer, Jarrell Miller has shown some interest in fighting his old foe, Anthony Joshua in his latest interview. Notably, Miller was to fight against Anthony Joshua back in 2019, but he wasn't allowed to as he failed some drug tests before the fight. So their feud never got settled as Miller was banned to partake in any WBA-ranked boxing fights for six months. But recently Miller revealed that Joshua has been talking about wanting to fight him. And if that gets turned into reality, Miller is ready to take up that fight and he talked about it in detail in a recent interview with iFL TV.
The ban affected Miller's livelihood at the time as he lost the chance to fight a lot of title matches despite being the holder of a zero-loss record. But now, he has some unfinished business with Joshua. In the interview, Miller also took a dig at Joshua for calling himself the 'world champion'.
Jarrell Miller's opinions on Anthony Joshua
ADVERTISEMENT
Article continues below this ad
The reporter from iFL TV asked Miller about the updates on the Anthony Joshua fight and if he still thinks it's something that can be arranged. Miller replied that Joshua has taken some severe losses, so he's desperate for a win. And it shows in his next choice of opponent, Jermaine Franklin.
He also questioned the direction which Joshua's career is taking if he won't be fighting Oleksandr Usyk or Deontay Wilder for that matter. Miller also recently commented on Deontay Wilder for not being "the same person mentally" after the Fury loss.
He even stated that AJ doesn't have any right to call himself the World Champion when he never won a fight in the USA, indicating his loss against Andy Ruiz Jr.
Miller said, "Last time Matchroom really came to America they flopped. AJ came to America, he flopped, got his a** whooped. He hasn't been back since so how can he be a World Champion? If you never won one fight in America."
He further added, "You ever trying to say how can you call yourself that guy? You call- you're tough guy, this and that. But you got your a** whooped by my brother Taco Bell so let's come back and fight cheeseburger. Let's see what he's talking about?"
He also talked about how Anthony Joshua's team tried to bad-mouth him.
Thereafter, he said that he wanted to go inside the ring like a warrior and face 'AJ' like it's meant to be done. Furthermore, he also said that he will send Joshua into retirement after he faces him inside the ring.
Miller branded Eddie Hearn as a 'hypocrite'
Before this, he also talked about Joshua's promoter, Eddie Hearn, and stated how he wants to defend Conor Benn but still wants to thrash Miller about the failed drug tests.
He said, "Eddie Hearn, we all know he's a hypocrite at many times he says so much nonsense and we'll get about the guy that failed other tests Benn [Conor Benn] or what his name is, we'll talk about that a little bit."
ADVERTISEMENT
Article continues below this ad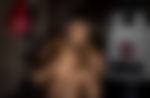 Then he also revealed that 'AJ' has shown interest in fighting Miller from a lot of people. He told the interviewer, "Now AJ, I've heard from plenty of people AJ wants to fight. If AJ really is the boss he has to be the one that wants to fight. Eddie Hearn doesn't want that fight, Matchroom doesn't want that fight, but AJ is the man."
So if this is true, there's a good chance that boxing fans may get to see what has been delayed for a long time now. So, after Jermaine Franklin, is there a potential fight brewing up for 'AJ' against Jarrell Miller?.
ADVERTISEMENT
Article continues below this ad
Watch This Story: Remembering Every Loss of Anthony Joshua's Amateur and Professional Boxing Career
Would you be interested in watching the two inside the ring? Do you think 'AJ' can break the winning streak of Jarrell Miller? Let us know in the comments section.