Here's What Logan Paul and Floyd Mayweather Are Expected to Make From Their Exhibition Bout
Published 06/05/2021, 7:29 AM EDT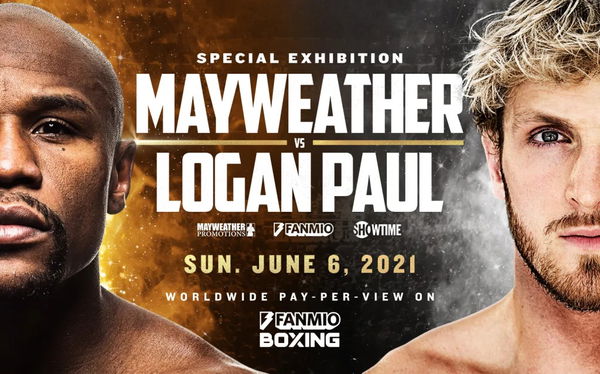 ---
---
One of the most hyped events in the combat sports world of 2021, Floyd 'Money' Mayweather vs Logan Paul, is set to attract a great turnout.
ADVERTISEMENT
Article continues below this ad
Floyd 'Money' Mayweather has probably one of the most appropriate nicknames in all the combat sports. A fight against the undefeated boxer has historically meant a manifold growth in his opponent's fight purse.
He enters the squared circle after a nearly 4-year hiatus from professional competition, having competed in his fiftieth boxing match against Conor McGregor in August 2017. Mayweather takes on YouTuber and podcaster Logan Paul, who has a pro record of 0-1. All eyes are on the fight, however, because of the star power of both the parties competing. Both sides are expecting a big day.
ADVERTISEMENT
Article continues below this ad
'Money' Moves: Mayweather cashes another big payday
In his storied 50-0 career, Mayweather has made tonnes of money. His technically sound, defense-heavy style of boxing has seen him become a household name throughout his career.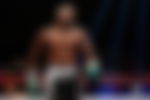 Towards the latter part of his career, Mayweather has earned in nine figures every time he has stepped foot inside the ring. Hence, it would be fair to assume that his earnings from the Logan Paul fight would be in the same range.
In an appearance on Rob Moore's Disruptive Entrepreneur podcast, Mayweather said, "I can fight a fighter right now and I can guarantee myself $35 million. I can eventually probably make $50 million. Just for just a regular fight. Or me and Logan Paul, a YouTuber, we can go out, entertain, have fun and make nine figures $100 million or more."
ALSO READ: How Much Money Does Floyd Mayweather Make Per Fight?
Showtime has shared no verified information about the athletes' purses till now. SportingFree has, however, reported that Floyd Mayweather would bag $10 million as his base salary along with 50 percent of the pay-per-view shares. This would take Floyd Mayweather's purse up to his expected nine figures. During the buildup of the fight, Mayweather has mentioned that taking the fight was a low-risk, high outcome decision for him.
Has Logan Paul indeed 'already won' by stepping in the ring with Floyd Mayweather?
Logan Paul will make a $250,000 base salary, plus 10 percent of pay-per-view shares. Paul, however, is expecting much more from this fight. In a TMZ interview, he shared his financial expectations from the fight.
"I'd like to gross a $100 million dollars. I won't be making a 100 million dollars," said 'The Maverick', who expects to walk away with at least $20 million from the fight.
ADVERTISEMENT
Article continues below this ad
The Floyd Mayweather vs Logan Paul exhibition bout is set for June 6. One can order the PPV on Showtime at $49.99. Here's the main card of the PPV:
ADVERTISEMENT
Article continues below this ad
Do you think Paul can pull an upset over Mayweather? Or will he be satisfied with his windfall? Let us know.