'I Couldn't Raise My Arms': Former Heavyweight Champ, Who Defeated Evander Holyfield, Shares Extreme Weight Loss Journey Ahead of Comeback at 52
Published 11/25/2022, 5:45 PM EST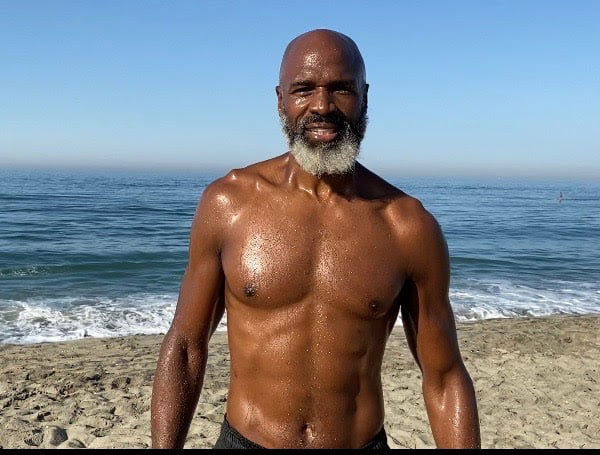 Christopher Cornelius Byrd was born when a twenty-eight-year-old Muhammad Ali won the North American Boxing Federation's vacant Heavyweight title.
The native of Flint, Michigan, started learning boxing under his father's tutelage when he was five.
ADVERTISEMENT
Article continues below this ad
Participating in competitive boxing from age ten, he won the United States amateur championship thrice. Also, Byrd, whose nickname was Rapid Fire, was a Silver medal recipient at the Barcelona Olympics in 1992.
He professionally debuted in 1993 against Gary Smith in front of his home crowd. Some sixteen years later, he retired after the final fight against Matthias Sandow. He won the penultimate bout through a technical knockout in Stuttgart, Germany.
The New Chris Byrd
A recent photograph of a slimmed-down, bearded Byrd has shocked the old-timers. Diagnosed with peripheral neuropathy, the southpaw endured harsh physical and mental battles. It took a toll on his family as well.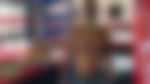 Chris Byrd won the Heavyweight championship twice in a storied career that spanned nearly two decades. First, in 2000, he won the WBO heavyweight title against Vitali Klitschko. But a few months later, he handed it over to the latter's brother Wladimir Klitschko.
Two years later, he won the match against Evander Holyfield to secure the IBF Heavyweight title. Then, due to a stroke of bad luck, he lost it to Wladimir Klitschko, who struck his double whammy on April 22nd, 2006. Defeating Byrd in the seventh round, the Ukrainian took away a belt from Byrd for the second time.
The road to recovery
He is on a recovery path through faith and consistent help from family. For a man who once used to weigh around 220 lbs., Byrd has lost a lot of weight and is now only 160 lbs.
With Shane Mosley as a training partner, The Rapid Fire had plans to set off the comeback campaign in 2021.
Sharing the story behind the turnaround, he said, "Three years ago, I couldn't raise my arms high enough to hit a bag anymore. Hard work pays off."
"Always more to learn! After fighting over 400 amateur fights as a middleweight and then turning pro as a heavyweight, I realized I completely forgot how to fight as a middleweight a few months back. "I developed many habits as a heavyweight that will never work as a middleweight. I had to relearn boxing. Thank you to one of the greatest and my boy Shane Mosley for getting me all the way back!" he added.
ADVERTISEMENT
Article continues below this ad
But, unexpected events have so far kept any bout, for that matter, at arm's length. Especially watching his former foe Evander Holyfield's first-round knockout against former UFC champion Vitor Belfort has put a dampener on his dreams.
Watch Out for More: When The Real Deal took one The Phenom
He wants to participate in Mike Tyson's Legends Only League boxing exhibitions. But the chances of a fight are getting slimmer by the day, especially with Chris turning fifty-two this year, a fact that may not bode well in the eyes of any athletic commission.
ADVERTISEMENT
Article continues below this ad
However, Chris Byrd's journey holds a lesson for all. Irrespective of the outcome, we should keep striving to achieve our goals and dreams. So do share your views on Chris Byrd's life.