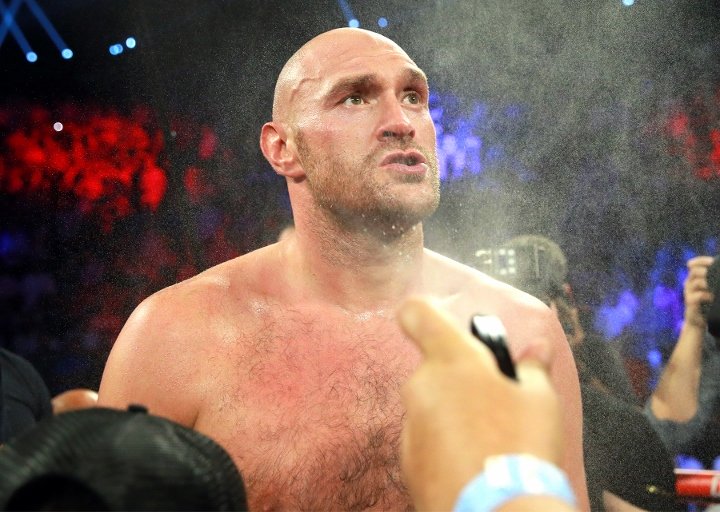 Tyson Fury is at the pinnacle of his professional career right now. Originally, Fury had planned to retire after two more fights. However, the extended period of lockdown has changed his mind. The WBC Heavyweight champ is now looking for the biggest contract in boxing history.
Fury defeated Deontay Wilder in his last fight in February earlier this year. Before the fight, The Gypsy King" was certain that he only has two more fights left in him. Since Wilder invoked the rematch clause in his contract, Fury is bound to give him the trilogy. For his next fight, there are plans for a unification bout with his fellow countryman Anthony Joshua.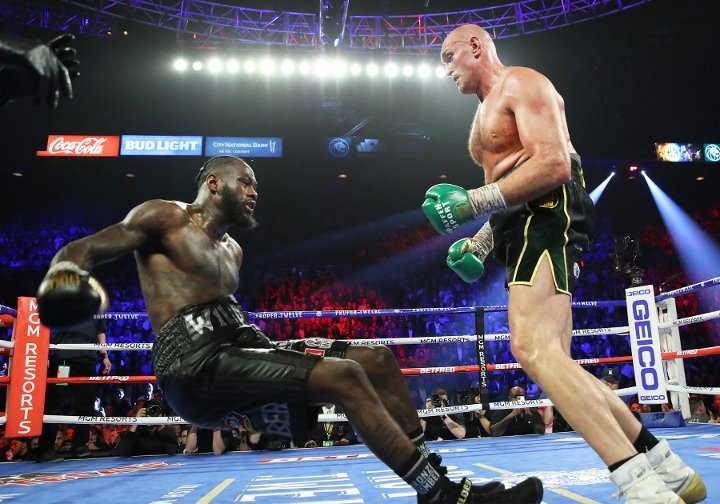 Realizing the buzz surrounding his name, Fury has realized that a lot more lucrative options await him once his contract with Top Rank expires. Fury had signed a five-fight £80million deal with Top Rank in February last year. Currently, he is 3-0 in his contract, having defeated Tom Schwarz, Otto Wallin, and Wilder in February.
"I'm coming to the end of my contract with Top Rank," Fury said during an Instagram Live session. "I have two more fights left with those guys. I want to renew it. I don't want to just walk away after two more fights. I'm 31-years-old. Like Billy Keane said, the man who helped with this deal with ESPN and Top Rank, 'you better get out the dumpster truck and reverse it back into Tyson Fury's bank account because that's what he's going to need.'
Tyson Fury aims at eclipsing Floyd Mayweather's record
Canelo Alvarez holds the record for the highest active contract in boxing with his £295m deal with DAZN. Moreover, Anthony Joshua also made a lot of noise when he was at the center of a $1 billion agreement with Matchroom and Eddie Hearn in his DAZN deal. Floyd Mayweather holds the record for the highest contract. His £363m contract with Showtime back in 2012 is the highest amount of money that a fighter has pocketed in a contract.
However, Fury now wants to break all the records. Once he gets past Wilder and Joshua, there will be multiple promoters waiting in line for him.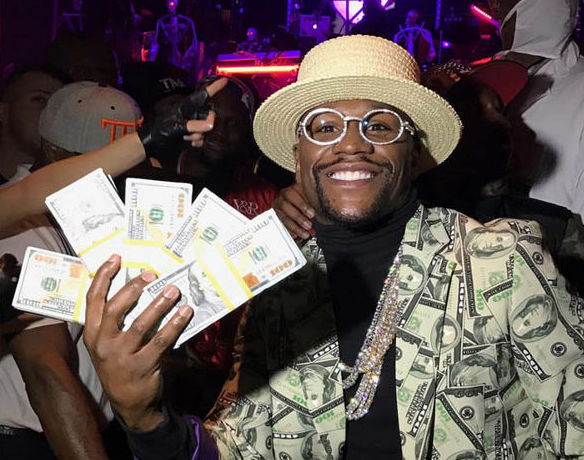 "I want to get that big, major fight deal. I want to break all of the records, for a British fighter to go overseas and get the biggest signing record in history. I know that with MTK Global, Top Rank, and Frank Warren, and all of the guys who help in between, I know we can make that happen. I know that we can break history with the biggest fight contract in the history of boxing — bigger than Floyd Mayweather, bigger than Canelo Alvarez, bigger than Mike Tyson, bigger than everybody.
I think it's very possible, and I always aim high with my achievements. That's my next aim. After I wipe out the two dossers in Wilder and Joshua, then the world is my oyster. I want to see that big contract come from ESPN, or whoever is out there, battling to get The Gypsy King on their station."
Tyson Fury is the rightful contender for breaking Canelo's record. He has an overwhelming presence inside the ring. Moreover, he is also good at connecting with his fans.