"I Was Mike Tyson Before Mike Tyson Came Along": Roberto Duran
Published 06/23/2022, 1:30 PM EDT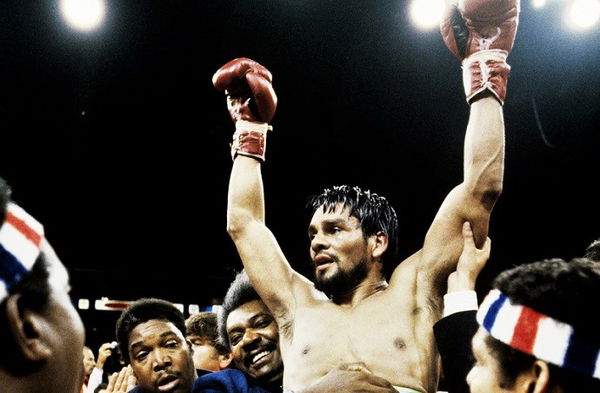 'Manos de Piedra' or 'Hands of Stone,' Roberto Duran was well known for the exceptional brawls he put in every single of 0ne of his bouts. His boxing career spanned over five long decades and he had an unimaginable 119 professional fights. Ruthless striking, mean and brutal exertion of power, one dance of a movement, and an indomitable spirit. These are the qualities that best defined the boxer who fought out of the slums of Panama, Central America, and took the rest of the world by storm.
ADVERTISEMENT
Article continues below this ad
Duran made his pro debut in 1968, which is 17 years prior to Mike Tyson. But what is startling is that although there is a gap of seventeen years, Duran retired in 2001 at age 50, and Mike Tyson, 38, in 2005. 'Hands of Stone' had over one hundred victories, of which seventy came via knockout. Like the young and raging Mike Tyson, so many fights did the Panamanian end in the very first round of his fight.
ADVERTISEMENT
Article continues below this ad
Watch This Story –Top 5 Biggest Rivalries In The History Of Heavyweight Boxing
In his autobiographical film, titled I Am Duran, he defined himself as Mike Tyson way before the very idea of Mike Tyson in boxing came to being. "I was Mike Tyson before Mike Tyson came along," he had told.
In addition, the boxing world called Duran 'The Devil'. Here is what 'Manos de Piedra' said about fighters who would face him, including the legendary Sugar Ray Leonard.
A simile of Mike Tyson: Duran claims to make opponents crap their pants
Duran was highly revered for his technique and approach to the game. He was orthodox and stood only 5′ 7″, but he conquered the lightweight, welterweight, light middleweight, and middleweight divisions. When you watched a Roberto Duran fight, what grasped you comprised footwork from cha-cha dance and a jerk of the hands like he is throwing mud off the shoulders.
The following is what Duran said about himself and the fighters he would go against:
"Fighters would take one look at me and crap in their pants. Leonard would be no different. It was starting to dawn on the Americans that they'd never come across anything like me before–this eerie, deadly being with his jet-black hair, dark eyes, and bad intentions. El Diablo, they called me: The Devil."
Later, Mike Tyson revealed his appreciation for 'Hands of Stone' and even expressed how 'Iron' related to Duran as a human being.
"Roberto Duran is my favorite fighter": Mike Tyson relates to Hands of Stone
The Boxing world knows how much of an inspiration Muhammad Ali had been for Mike Tyson. However, there was also a time when 'Iron' considered Hands of Stone his favorite fighter and looked up to be as ferocious and fearless as Duran.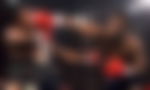 ADVERTISEMENT
Article continues below this ad
"Roberto Duran is my favorite fighter. He was not ashamed of being who he was. I related to him as a human being."
"As my career progressed and people started praising me for being a savage, I knew that being called an animal was the highest praise I could receive from someone in the ring. I was ferocious and fearless, like Duran," Tyson added.
Careful in the sense, Tyson thrived to become an animal in the sport. However, to be one's honest self is indeed a martial artist's true motto. That boxing helped someone be their own self is undoubtedly a prize.
ADVERTISEMENT
Article continues below this ad
There is a parallel between Tyson and Duran. But would you agree to what Duran spoke of him and Tyson? Was he really Mike Tyson way before 'Iron' came along? Observing the duo's life circumstances, do you feel there is a similarity between the two? In addition, what do you have to say about Duran's decades-long career in boxing? Let us know in the comments below.