"I Was the Bucket": Sylvester Stallone Reveals Why He Kissed Creed III Goodbye
Published 03/17/2023, 5:30 PM EDT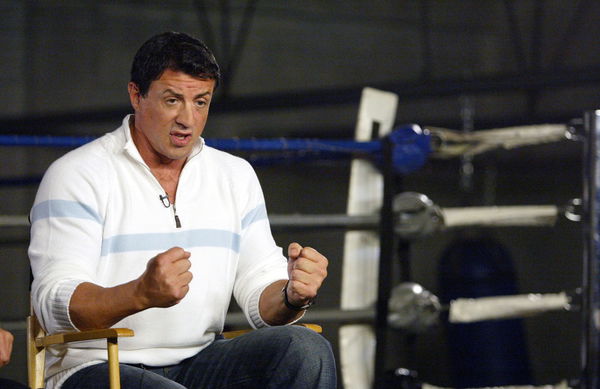 Sylvester Stallone has been struggling for a long time with the rights to the 'Rocky' franchise. As Stallone had to sell the rights to this movie to Irwin Winkler back when he was a struggling actor, oblivious to the real potential of the movie. So, there was a clash between the producer of the franchise and 'Sly' Stallone. Especially after the 'Creed II' film, Winkler's sons were planning to create another spinoff from 'Rocky' after the success of the 'Creed' film series.
The spinoff was to be made around the life of Captain Ivan Drago. This infuriated Stallone as he wasn't even consulted before taking such a decision. So the fans took it as an understanding that Stallone is bowing out of the franchise for good now and wouldn't be in 'Creed III'.
The reasons were taken to be the conflicts of interest and injustice to his self-made characters. But this wasn't the case, as in an old interview posted in a tweet by Gary G. Hamilton, Stallone revealed the actual reason for not making an appearance in 'Creed III'. The fans went into frenzy when they got to know the real reason behind Stallone's decision.
ADVERTISEMENT
Article continues below this ad
Stallone's reasons for stepping back from 'Creed III'
Hamilton stated that Rocky is a big part of the 'Creed' series, as there is a very strong relationship between Rocky and Adonis. So, he asked Stallone whether he'd want to make a comeback in the franchise if the writers' team condone the direction that sits well with his sentiments. Stallone replied, "Well you know what it is, the producer, Winkler and I think Michael B Jordan, they decided to go on a direction that is quite radically different than 'Rocky' films."
There have been lots of questions why Sylvester Stallone didn't join "Creed III." I talked with the Hollywood star and "Rocky" creator not too long ago and got the reason straight from the heavyweight champ's mouth. pic.twitter.com/1SGgwGXpVr

— Gary G. Hamilton (@GaryGHamilton) March 14, 2023
He also stated that the third film of the 'Creed' franchise is not relatable to Rocky as the character. And this is the major reason why Stallone took a step back from the third film. But he also wished the best to the team and Michael B. Jordan, he told Hamilton, "So I said, 'Michael, you know do you own thing man.'"
He further added, "I've always really thought that Rocky in this particular story that they're doing, I really had no- I was the bucket. You know like a spirit howl, whatever you need I'm here, you know."
So Stallone felt that Rocky was more in the backdrop rather than being an important part of the story. Stallone wanted the relationship between Rocky and Adonis to be synonymous with Mickey and Rocky. But the 'Creed' team did not want that, so 'Sly' took a step back. But he's still open to appearing in the fourth film if that's a possibility.
Sylvester Stallone is open to being in 'Creed IV'
ADVERTISEMENT
Article continues below this ad
Hamilton asks Stallone, if they bring the 'Rocky' franchise back to its roots, according to 'Sly', would he consider rejoining the cast of the fourth film again?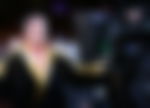 Stallone replied in a split second, "Of course. Absolutely." Well, Sylvester Stallone has reached the zenith of his success because of 'Rocky'. He is what he is because of that film, and vice-versa. Rocky wouldn't exist if there was no Sylvester Stallone, so his sentimentality with the characters is quite apparent.
ADVERTISEMENT
Article continues below this ad
Watch This Story: Sylvester Stallone's Earnings From 'Rocky' & 'Creed' Movies
He even stated, "… if there's a 4, I'm there." So the fans do not need to worry about not seeing Stallone playing the most famous character, Rocky Balboa. So it's not a goodbye forever, yet.