"I Wasn't Going to Be Humiliated by Imitating a Toad": Muhammad Ali's Daughter Laila Ali Suffered Because of Her Father's Fame
Published 01/25/2023, 2:45 PM EST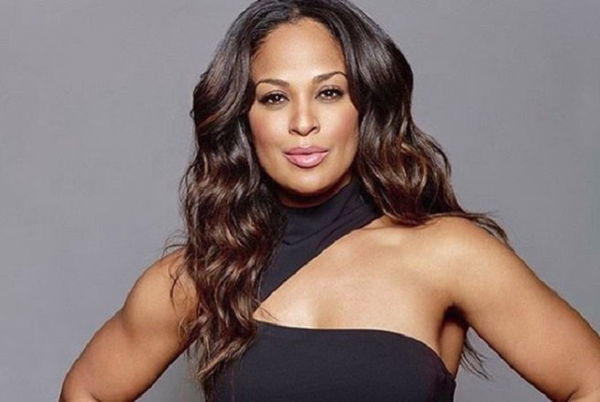 For She Bee Stingin', life changed when she saw Christy Martin fighting in 1995. She was eighteen then. Four years later, Laila Ali marked her professional debut against April Flower at New York's Turning Stone Resort Casino. However, only a few know about her struggles on the road to success. It is reasonably well known now how her father, the great Muhammad Ali, vehemently opposed the idea of his daughter taking up gloves. But Laila Ali persisted. Four years after her debut, on August 17, she won the IBA Super Middleweight title. A person who keeps challenging her boundaries, 'Madame Butterfly' defended her titles and added a few to the list.
However, much before she embarked on the expedition to trade punches against other skillful practitioners, Ali, had to deal with a difficult childhood. So naturally, most think she would have had a fairytale lifestyle as a child. But her autobiography, Reach!: Finding Strength, Spirit, and Personal Power, quash the commonly held notions. Co-Written by author David Ritz, the book hit the stands in 2002. Ali aims to provide a history of her life and works through her book. She talks about her loneliness in a straightforward, no-fluff manner.
Laila Ali would never agree to an unfair punishment
ADVERTISEMENT
Article continues below this ad
Those who read the book might recollect a few of her words, well highlighted on Page 24. Many would agree that Laila Ali had some sass to her. Not a troublemaker but someone who stood up to your standard bully. She says, "I was something of a fighter – not an instigator, but a defender of the smaller kids when they were bullied."
Read More: Muhammad Ali's Fitness Enthusiast Daughter Laila Ali Brings Important Spiritual Tips to Attention
She recalled having been defiant as a kid. On occasion, being Muhammad Ali's daughter gave her an edge, but otherwise, it was more challenging for her at times. When she was around, a few educators at her school felt pressured to display an impartial demeanor.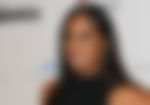 Then she narrates one incident when the teacher, irked by her constant talking, decided to discipline her. But when told to 'hop like a frog,' Laila Ali rejected the command. According to her, it was ludicrous; instead, corner standing was acceptable. But she had made up her mind, come whatsoever, "I wasn't going to be humiliated by imitating a toad…" By now, infuriated, the teacher told her to go to the school office. So, as she walked out, Laila Ali said, "I' am not hopping for anyone."
ADVERTISEMENT
Article continues below this ad
When she fabricated her grade
She recounts that her parents were too busy to give much thought to her school activities. Then she gave the instance of how, while studying at a Los Angeles-based school, she lied to a teacher claiming to be in the third grade when she was only in the second. In her book, Laila Ali admits she wasn't the easiest to raise; she was a rebellious child who hung out with the wrong kind of people, generally disinterested in school.
ADVERTISEMENT
Article continues below this ad
Watch Out for More: Despite her father Muhammad Ali's and others' wishes, she pursued a career in boxing. Laila Ali shared her secret when asked how she succeeded in a male-dominated field.
Now that you've learned about this particular phase of Laila Ali's life share your views and thoughts with us in the comments below.
Edited By: Shibu Immanuel