"If you want me out of retirement…": Tyson Fury Gives Final Verdict on His Return
Published 06/20/2022, 10:47 AM EDT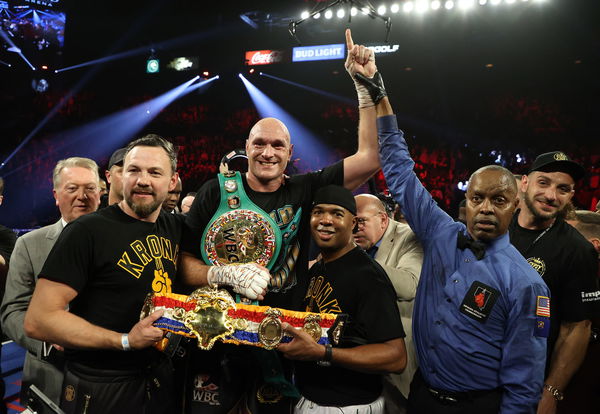 Tyson Fury, following his performance against Dillian Whyte on April 23, 2022, announced his retirement from boxing. Fury was only 34, and he bagged a fortune as big as $33.6 Million from the Whyte fight. He had expressed his utmost desire to spend time with his family and enjoy his retirement. It was speculated that probably Fury had nothing more to prove in the sport. However, since he left while still at the top, in good health, and with a few more years of boxing left in him, the 'retirement announcement' seemed a little dubious and a comeback highly possible at any point.
ADVERTISEMENT
Article continues below this ad
To reiterate and emphasize himself, Fury, however, had even said this post his fight with Whyte:
ADVERTISEMENT
Article continues below this ad
"I just wanted to walk out on top, go out with a bang. Nearly a hundred thousand at that Wembley. With a knockout performance, they will not forget 'The Gypsy King' in a hurry. And for sure, no amount of material assets or money will make me come back out of retirement because I'm very happy."
Watch This Story – These 5 Boxers Lost Over $4 Million in Fines
It has barely even been two months since that interview with Piers Morgan. Does Fury stick by his words to this day?
Does Tyson Fury debunk himself with a £500million announcement for a comeback in boxing?
Recently, talkSport interviewed 'The Gypsy King' and asked him if he would come back to fight Anthony Joshua.
Although Fury clarified that he was adamant, the interviewers persisted in asking what could be the game-changer that would see him back in the ring. Finally, at one point, Fury felt the irritation and sarcastically added that it should be nothing short of half a billion worth of money.
ADVERTISEMENT
Article continues below this ad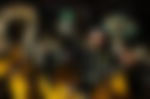 "I'd probably want half a billi to come out of retirement. I'm telling you the truth. If you want me out of retirement, it's gonna cost half a billi."
Well, it looks like Fury is demanding an enormous figure such as half a billion because he very well knows that knowing his proposal, barely a promoter will approach him for a comeback fight.
ADVERTISEMENT
Article continues below this ad
What do you think about Tyson Fury's claim? In addition, do you think he is coming back if promised half a billion for a fight? Let us know in the comments below.