"Its All About the Money Lads": Fans Express Their Outrage After Watching Female Influencer Boxers' Face-Off
Published 03/13/2023, 3:13 PM EDT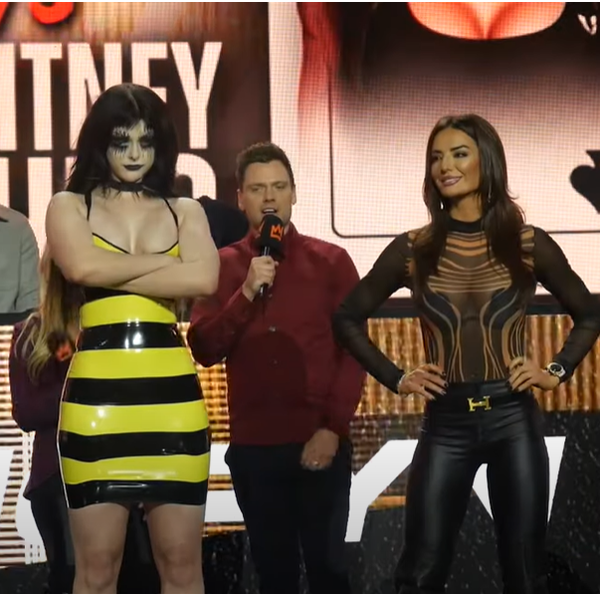 You may hate it or love it, but influencer boxing or YouTube boxing, or, to put it more professionally, crossover boxing is here to stay. The phenomenon that commenced roughly four-five years ago is pulling in crowds that may put a title fight attendance to shame. More importantly, it is bringing in and circulating much-needed money to the sport. Hitherto unknown individuals who made a name for themselves on multitudes of social media can now look forward to transposing their brand to an altogether new platform.
YouTuber-turned-boxer KSI started his promotional venture Misfits Boxing last year. So in collaboration with DAZN, he initiated a series of tournaments focussing solely on crossover boxing called MF & DAZN: X Series. Along similar lines, a new tournament, called the world's first YouTube boxing tournament, seems to be making inroads.
Boxing tournament sans pro-boxers
ADVERTISEMENT
Article continues below this ad
Early today, iFL TV uploaded a two-minute face-off clip between two contestants participating in the KINGPYN tournament. But the sight of TikToker 6AR6IE6 and fitness model and coach Whitney Johns drew mixed reactions from the viewers.
A few of them even took the time to share their viewpoints.
According to @Kristianne Knights Lion of Judah, such events are meant for churning out loads of money, and that is precisely what it's all about. He said, "Its all about the money, lads."
@AVELON AVELON seems upset about the obvious incongruity; he says, "Surely this is a mismatch – the skinny chick is getting flattened."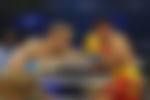 @Chris Stainer laments about the current state of Boxing, which he believes now looks like WWE. "What has boxing got into lol, wwe shit now," he said.
But @ashley hoffman countered that WWE appears rather genuine when compared to such events. He said, "At this point, WWE is more real."
Perhaps adding another dimension to the discussion, @The Guvnor postulates that maybe we all are living in a make-believe world. "We have to be living in a simulation," he said.
ADVERTISEMENT
Article continues below this ad
However, @99RedPills GoBy countered that whatever was said and done, all the participants had a nice appearance. So he said, "They all look good; they certainly have that."
As far as the contestant in the video, 6AR6IE6 joined TikTok in 2020 and enjoys a following of roughly 2 million fans. Originally from Australia, she gained popularity through her horror-based- lip-syncing videos. She often wears elaborate gothic makeup and a gothic mannequin appearance.
On the other hand, Idaho-born Whitney Johns is a World Bodybuilding Fitness Federation (WBFF) pro-competitor. Additionally, she works as a fitness guru and a model. She founded a fitness app called "Fit with Whit." Reportedly, over 700k follow her Instagram account.
ADVERTISEMENT
Article continues below this ad
Watch This Story: Boxing Schedule March 2023: Caleb Plant vs. David Benavidez, Gilberto Ramirez Comeback Fight Since Dmitry Bivol Loss, Lawrence Okolie's Title Defense, and More
What is your take on the reactions? Do share your views and opinions with us in the comments below.