Joe Rogan's Podcast Guest Says He Will 'Die' if Logan Paul Beats Mike Tyson
Published 05/28/2022, 10:36 AM EDT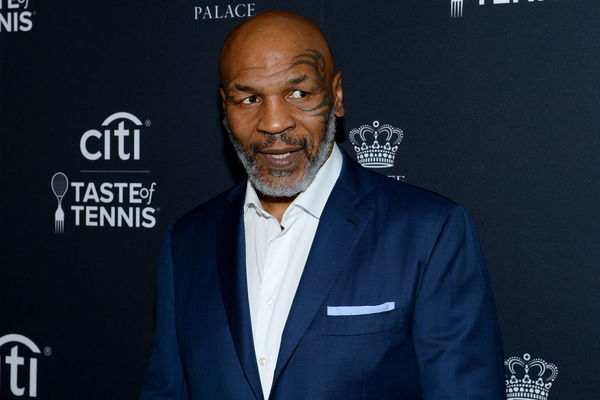 UFC commentator Joe Rogan offers hospitality to a wide range of guests on his podcast called The Joe Rogan Experience. On this podcast, Rogan, along with his guests, chat about several topics, mostly covering combat sports and popular activities of current time. In a very recent episode of JRE, comedian Ali Siddiq joined Joe Rogan on the air. The two had an open discussion about various events.
However, the fans went insane, when at one point, Siddiq made a statement as Rogan talked about the possibility of Mike Tyson facing either Logan Paul or Jake Paul in a fighting event.
ADVERTISEMENT
Article continues below this ad
What if Logan Paul defeated Mike Tyson?
Joe Rogan was talking about how well athletes such as Floyd Mayweather and Mike Tyson have maintained themselves. Tyson is 55 but still looks pretty sharp for his age. Not to mention his exhibition fight against Roy Jones Jr. in 2020 billed as 'Lockdown Knockdown.' When most people in their fifties prefer staying away from exhaustive physical activities, Mike Tyson still works out and gives his fans hope to make it back to the ring, one more time.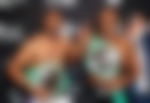 Surprises exist, and disappointments take place. So, what if Logan Paul defeated 'Iron' Mike Tyson?
"If Logan Paul would beat Tyson, I would die," answered Joe Rogan's guest, Ali Siddiq. At this, just when Rogan specified that Jake Paul would be a better fight, Siddiq reiterated, "Jake or whatever the hell, I will just fuc#ing die." 
Watch This Story – Top 5 Fights on Which Boxing Fans Would Pay Anything to Watch …
Indeed, as Siddiq felt, it would be a huge upset, quite a tough one to endure for the Tyson fans.
ADVERTISEMENT
Article continues below this ad
To see Iron back in the ring with the Pauls
Just like Mike Tyson, Floyd Mayweather, 45, is still fighting and taking the spotlight away from some of the recent stars. Prior to Don Moore a week before, in 2021, Mayweather squared off with Logan Paul. Now Joe Rogan and the rest of the world cannot help but think about what it would be like if Mike Tyson fought one of the two Pauls.
ADVERTISEMENT
Article continues below this ad
As much as it would be a privilege to see Tyson get back in the ring, it would be quite a pill of bitter taste to swallow if Jake or Logan Paul somehow defeated the legend.
Well, what do you think should happen if Jake Paul or Logan Paul square off with Tyson? Let us know in the comments below.
Edited By: Vibhanshu Kumar