"Nothing Like the Real Stallion in That Second Picture!!": Fans Left Jaw-Dropped as 'Rocky' Star Sylvester Stallone Shares Never Before Seen Car Clip and Horse Riding Photo
Published 03/18/2023, 10:56 AM EDT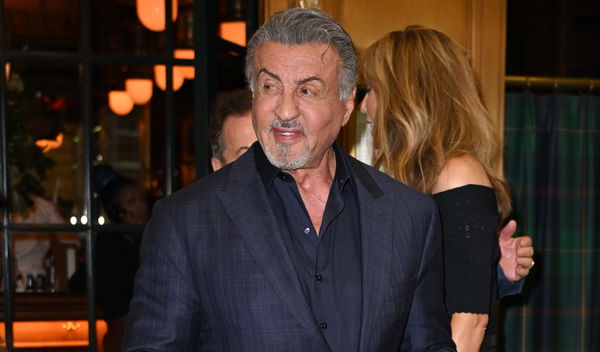 Sylvester Stallone is famous as an actor, director, and screenwriter. He has played various everlasting roles in various movies such as "Rambo," "The Expendables," and "Creed". Best known for his portrayal of the character of "Rocky Balboa", Sylvester has given a lot of his life to the franchise. This was the reason fans were concerned when he was not present in the most recent Creed movie, which is basically the sequel of the Rocky franchise. It seems, for now, Sylvester has moved on to a new chapter of his life.
Earlier this month, Sylvester shared a picture of his work desk, hinting that he is currently working on something new. Stallone has once again left the fan's jaws dropped after he shared a car clip along with an old picture of him riding a horse and playing polo. Stallone's love for the sport of polo is very well known. With his father being a professional Polo player in Italy, it seems he inherited the talent and interest for the game in his DNA.
Stallone has previously even stated that playing polo is like trying to play golf during an earthquake. For now, it seems that fans were very mesmerized looking at him riding the horse. They also complimented his ride and wondered why they hadn't seen the car before.
ADVERTISEMENT
Article continues below this ad
Fans' reaction to Sylvester Stallone riding the horse
Hollywood veteran Sylvester Stallone shared a picture of himself riding a horse along with his new ride on social media, prompting an outpouring of fan reactions. One fan, sly.stallone.philadelphia, complimented Stallone on his polo-playing skills and noted the Philadelphia Eagles logo on his shirt, saying, "Yo Sly, that is an incredible picture of you playing polo! By the way, is that a Philadelphia Eagles logo on your shirt? Love it!"
 

View this post on Instagram

 
Another fan, cminms, was particularly taken with Stallone's horse, writing, "Nothing like the real stallion in that second picture!! 😍". While euingridantunes admired the vibrant red color of Stallone's car, saying, "This red is very vibrant. I loved!". Meanwhile, round14podcast couldn't decide which was prettier: Stallone's horse or his car.
ADVERTISEMENT
Article continues below this ad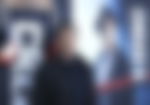 Stallone's fans also appreciated the movement and energy conveyed in the photo, with murielbiancalana remarking, "Movement is at the heart of your work, this photo is a good example, it is as if the horse is not touching the ground …we love you in France 🇫🇷😊." Stallone himself also chimed in, praising his new car and sending well wishes to his followers: "Amazing car! Good day teacher! Keep punching 🥊❤️". latinasweet828 added, "Beautiful car. Red: love, passion, and heart. 🔥"
Watch This Story: Sylvester Stallone's Earnings From 'Rocky' & 'Creed' Movies
ADVERTISEMENT
Article continues below this ad
Overall, fans were very supportive of Sylvester as they admired his car. They also showed their love for the old picture of him riding the horse. What are your thoughts about Stallone's post?
Read More: Sylvester Stallone Lavishes Love on His "Beautiful Family" on Valentine's Day