"People Would Be So Vicious and Bizarre": Logan Paul's Guest Jeffree Star on Haters
Published 06/20/2022, 10:31 AM EDT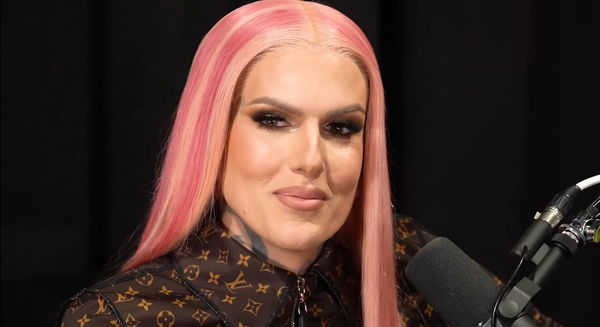 Logan Paul, on his podcast, Impaulsive, has offered hospitality to a variety of celebrities and so-called stars. In a very recent episode of Impaulsive, he shared his desk with YouTuber, entrepreneur, former singer-songwriter, and makeup artist Jeffree Star. With Jeffree Star, a breaker of stereotypes and a "first of many things" on-air, Paul and his co-hosts had a discussion over a wide range of topics.
ADVERTISEMENT
Article continues below this ad
In this episode, among other subject matters, they pondered over Jeffree's gender, his entrepreneurship, love, and "vicious people" booked as haters. Jeffree Star has been using the web pretty much ever since it came into being. He has been online now for an unthinkable twenty years!
ADVERTISEMENT
Article continues below this ad
Watch This Story –Top 5 Fights on Which Boxing Fans Would Pay Anything to Watch …
Controversies apart, there are a few things that give Star a peculiar status quo in the public domain of life. For example, he proudly wears makeup being a man, and explicitly admits his concupiscent longing for the same sex. Besides it, in 2014, he founded his own brand, Jeffree Star Cosmetics, and in 2018, he was the fifth-highest-paid YouTuber alive.
Did Jeffree Star, the guest of Logan Paul, ever get harassed for choosing to be himself?
As much as there are life events concerning Star that make one want to admire his courage and decisions, there are a few upsets and controversies that cool the spirit down. While one shall feel the need to acknowledge Star's decision to represent himself just the way he would have had preferred, one can simultaneously speculate and realize how he has greatly and willingly benefitted from portraying the on-screen personality that he often is.
 

View this post on Instagram

 
Star calls for uniqueness and exceptionality. And like Friedrich Nietzsche once wrote, "Every exceptional person seeks out his fortress, his secrecy, where he is delivered from the crowd." However, there is a twofold disturbance faced in being the one delivered from the crowd.
On one hand, as Nietzsche himself wrote, the accepted rule of humanity is missed, and on the other, from our general experience, the exceptional person is sometimes crudely handled. So, did Jeffree Star ever get harassed for being the exceptional personality he is?
Star answers, "The old days, though, and we always talk about this. When I used to say crazy shit to people, all the time. I would just walk down the street like on sunset and people out of their cars be like, 'you fuc###g homo', 'you fuc###g freak.'"
"Like people would be so vicious and bizarre. And now that never happens. Honestly, it was a different world. There was no guys wearing makeup at the time. It was just such a different world. Like, I don't know it was vicious," he adds in front of Logan Paul.
However, today, the scene has changed significantly and hence it is much easier for Star to carry himself.
A multi-faceted career of Star
Prior to establishing his brand in cosmetics, Star had a lucrative career in music. In 2009, his first and only studio album, titled Beauty Killer, came out. It ranked number seven on the US Billboard Top Electronic Albums chart. In 2010, Star signed to Konvict Muzik founded by Akon.
ADVERTISEMENT
Article continues below this ad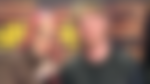 Apart from that, currently, Star has 16 million subscribers on YouTube. And according to data available, he has recorded over 2.5 billion views as of now.
ADVERTISEMENT
Article continues below this ad
What do you have to say about Jeffree Star's appearance on the Impaulsive Podcast with Logan Paul? What do you have to say about his personality? Let us know in the comments below.