"Reducing Himself to This": Floyd Mayweather's 'Embarrassing' 360 Spins From Aaron Chalmers Fight Goes Viral
Published 02/26/2023, 3:23 AM EST

Follow Us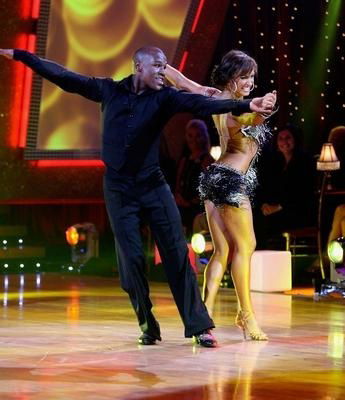 Finally, Floyd Mayweather Jr. is done and dusted with the year's first exhibition bout. The former world champion, who took to the exhibition circuit post-retirement in 2017, has fought six times, including yesterday's bout. While half of these remained non-scoring matches, Mayweather Jr. won the remaining three, which included a 2021 victory over Logan Paul. Last year he fought against three contestants, the final fight being YouTuber Deji Olatunji in Dubai. So beginning this year, his first bout was against the former mixed martial artist and reality show celebrity Aaron Chalmers.
Though initially Mayweather Jr. was pitted against Muay Thai expert Liam Harrison, injuries forced a replacement. The eight-round bout was fought at London's O2 Arena. By all accounts, the American had a clear dominance from the word go. But still, he couldn't knock out the British challenger. Sadly, despite his fan-reach outs, wearing Union Jack shorts and inside-the-ring acts, very few turned up at the stadium to watch.
Floyd Mayweather Jr. swerves away from Chalmers
ADVERTISEMENT
Article continues below this ad
The videos of Mayweather Jr. dancing on private or personal occasions are widely welcomed. But the clips of the match, particularly those where he played up, started going viral for altogether different reasons. Fans and followers poured over their sentiments and thoughts one after the other. The former champion, celebrating his forty-sixth birthday on February 24,  seemed to have courted a debacle in the UK.
In the five-second clip, "The Money" ducks on Chalmers' incoming left hook and moves towards the ropes during the fight. There, relatively free, he immediately spins on his left foot.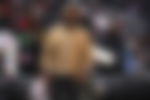 Posts such as that shared by
@dantheboxingman
and talksSPORT's
Michael Benson
, probably among many, have attracted thousands of views. While @dantheboxingman wrote, "
Mayweather still has the moves.
"
Michael Benson mentioned, "Floyd Mayweather hitting a 360 spin during his exhibition fight vs Aaron Chalmers tonight…."
Fans could barely wait and share their feelings.
Not up to the mark, Mr. Mayweather
@bcondie92 found it discomforting to watch the former five-division resorting to such gimmicks.
@SimpsonJ2020 toed a similar line. He found the entire event chaotic, probably a make-believe.
@thesouloman observed that no one was there since the fight was a mere show. It was deserted.
@Darren94775262 mourned that one of boxing's most fabulous started playing to the crowd.
Sad to watch, one of the best ever. Reducing himself to this.

— Darren (@Darren94775262) February 25, 2023
@KyleJoh56047070 responded to @Darren94775262 that for Floyd Mayweather Jr., currently, it's about making some fast cash. As usual, he has to set a price for an upcoming bout and then turn to play around a bit. Fans and followers shouldn't be unhappy about the entire charade. More so, it barely leaves a dent in his credibility.
It's just quick money for him now. He names a price some donut pays it he shows up has a little play n fucks of home. Can't hate it n doesn't do anything to his legacy.

— Kyle Johnson (@KyleJoh56047070) February 25, 2023
@Isco2911 wondered if Mayweather Jr. could get away with such stunts, then why does everyone lambast Jake Paul for bringing a bad reputation to boxing?
ADVERTISEMENT
Article continues below this ad
After the fight, Floyd Mayweather Jr. said, "I would like to thank all the fans in the UK. The United Kingdom is unbelievable – the UK is becoming the Mecca of boxing. Me and Aaron Chalmers came together, and we had fun for eight rounds. If the UK fans want me to come back, I'm coming back."
Details of his next fight are now available. However, per a few reports, he plans to hold five exhibition matches this year. So fans and followers still have the opportunity to see their favorite boxer of all time engaging in some thrilling bouts.
ADVERTISEMENT
Article continues below this ad
Watch This Story: Mayweather's Opponent Aaron Chalmers' Lavish Lifestyle: Net Worth, Mansion, Relationship, Kids, and More
What is your take on the reactions? Do share your views and opinions with us in the comments below.
Edited By: Sherjeel Malik