Roberto Duran Once Joked About Diego Maradona and Taught Sylvester Stallone a Lesson
Published 06/23/2022, 3:45 PM EDT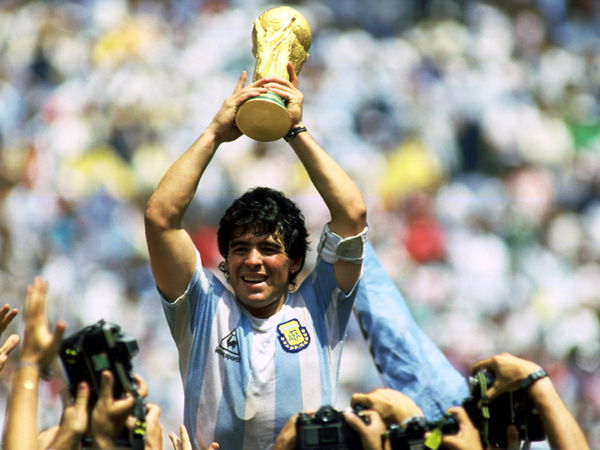 To all the boxing fans out there, you must have at least practiced shadow boxing once in your life after watching Rocky Balboa on screen. Who could ever recover from that immortal Bill Conti 'Gonna Fly Now' Rocky theme and Sylvester Stallone sprinting his way to climb those steps in foggy Philadelphia?
ADVERTISEMENT
Article continues below this ad
The Rocky series is an emotion, and the franchise through its protagonist Rocky Balboa's dim-and-bright journey for long teaches and inspires fans. The most valuable of all lessons – "It ain't about how hard you can hit. But how hard you can get hit, and keep moving forward."
ADVERTISEMENT
Article continues below this ad
Watch This Story – Top 5 Biggest Rivalries In The History Of Heavyweight Boxing
Balboa's lessons are well known. But, that Panamanian boxer Roberto Duran once taught Sylvester Stallone a lesson while shooting for the Rocky franchise is a rare story.
Sylvester Stallone refused to spar with Bernard Hopkins, recalling lessons from Roberto Duran
During the shooting of Rocky II, Stallone worked alongside the legendary Roberto Duran. Although on-screen, the American hero Balboa could find himself victorious against sluggers like Ivan Drago or Clubber Lang, off-screen he reported barely surviving in the same ring as the Panamanian Duran.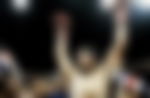 In one scene from Rocky II, Balboa sparred with Duran as he prepared for a rematch with Apollo Creed. Pathetically, 'Hands of Stone' made Rocky miss and landed some hefty combos on the same.
Reportedly, in 2014, TMZ interviewed Stallone and asked him what he thought about sparring with Bernard Hopkins. In response, this is what the star said: "No. I learned my lesson from Duran."
Well, that goes for the Italian Stallion. But, here is how Duran made jokes about the world-cup-winning footballer, Late Diego Maradona.
In a hilarious line, Duran called Maradona fat
Diego Maradona and Roberto Duran were great friends. While Duran captured over a hundred victories in boxing, Maradona brought Argentina their second world cup in 1986. A magician on the field, Diego in his prime, looked well built, fast, and full of energy and power. However, soon as Maradona retired from football, he gained weight.
ADVERTISEMENT
Article continues below this ad
Regarding Maradona's weight gain, Roberto Duran said this,
"As of now, I am exercising so that when the (retirement) honors arrive, the people will see me in shape. I don't want to (look) like Maradona did, all fat."
ADVERTISEMENT
Article continues below this ad
Quite a sense of humor for a boxer whom fans associated with brutality and meanness inside the ring.
What do you say about Duran's comments on Diego? And how do you feel about the Duran and Stallone encounter? Let us know in the comments below.