Rocky Marciano vs. Mike Tyson: Who Would Have Won?
Published 09/02/2021, 7:59 PM EDT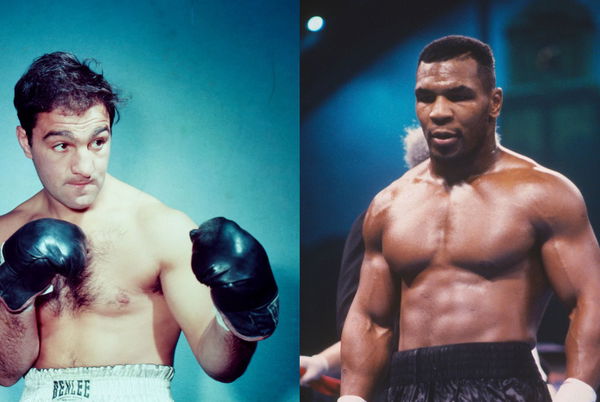 ---
---
There is something about the heavyweight division that sets it apart from the rest. Online boxing fan groups and forums often discuss hypothetical matchups between some of the greatest heavyweights of all time. Many consider athletes like Joe Louis, Muhammad Ali, Rocky Marciano, and Mike Tyson as the Mount Rushmore of elite heavyweight boxing.
ADVERTISEMENT
Article continues below this ad
Boxing purists often wonder and imagine what it would have been like if 'Iron' Mike Tyson ever fought the legendary Rocky Marciano. These two names are often matched up primarily because of the similarity in their height and reach but not size.
ADVERTISEMENT
Article continues below this ad
At the outset, most know that both heavyweights have been champions and that they were vicious fighters in their utmost primes. Most fans and experts often share their predictions based on their intuition and also what they would really want from that fight. However, no attempts have been made to look at such a fight from a truly unbiased perspective.
This is a deeper assessment and a bold attempt at making sense of a matchup between two of the heavyweight division's finest boxers of all time. Yes, a certain level of intuition will be involved; however, this opinion piece will try to incorporate bits and pieces from history to form a rational explanation for the likely outcome of this fight.
How to make sense of such an odd matchup?
Perhaps the best method to make sense of such an odd matchup would be to first break down and understand their in-ring approaches.
Studying the recordings of both fighters in action can give great insight into what they actually did inside the ring.  This technique is also used by professional fighters and trainers. It helps them construct game plans that work against the opponent's method(s) of choice.
Taking Rocky Marciano vs Don Cockell and Mike Tyson vs Larry Holmes into consideration, here's a detailed breakdown of their fighting styles –
Rocky Marciano vs Don Cockell (1955) – Observations
This fight against an extremely hard-chinned Don Cockell lasted nine rounds. Through these action-packed rounds, Rocky Marciano displayed a clear trend.
He one-upped himself through the rounds and showed great endurance. Towards the end of the fight, Don Cockell showed clear signs of fatigue.
However, Marciano seemed like the exact opposite. His striking and overall approach remained consistent. Marciano closed the show with a round 9 TKO.
Through this fight, it can be inferred that Rocky Marciano liked fighting from inside the pocket. His reliance on a 'spearhead' approach to clinching his opponent was evident and he did so to re-enter the pocket as and when Cockell created distance.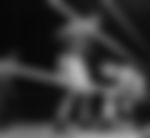 He also showed a front-foot-heavy approach with not much agility in his overall movement.
Throughout the fight, as he advanced into clinches with his head down, he maintained a hands-down approach. Marciano closed in and worked the body with sharp hooks and also snuck in uncoordinated uppercuts.
Upon closer look, it seems as if Marciano started off with working the body, then created distance with a jab and followed up with back-to-back knockout potential shots.
Mike Tyson vs Larry Holmes (1988) – Observations
This fight meant the world to Mike Tyson.
He had stepped into the ring aiming to avenge Muhammad Ali's loss to Larry Holmes in 1980. Nearly seven years later, 22-year-old Tyson took on a 38-year-old Holmes.
Right from the get-go, 'Iron' Mike looked like the more active fighter. His agility, power, and superior defense allowed Mike Tyson to secure a 4th round knockout win over Ali's old rival.
This fight was not very different from Tyson's other fights during his reign as the youngest heavyweight champion.  He showed explosive striking, fluid, and extremely agile movement that allowed him to land big shots on his opponent.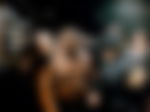 Larry Holmes did not seem weak and instead kept up with his striking throughout the fight; however, Mike Tyson was just levels above. The 22 -year old's peek-a-boo striking and defense approach allowed him to close into the pocket, dodge all significant shots thrown at him, and also land knockout shots.
Another key observation that can be used to draw correlations with Marciano's approach is Tyson's ability to block his opponent's hands during clinches.
Mike Tyson vs Rocky Marciano: Ending the debate
Picking between two legends is never an easy task. But on the basis of these two fights, a conclusion can be reached – Mike Tyson would smoke Rocky Marciano in a 12-round fight.
While it might seem like Rocky Marciano's approach is as awkward as it gets, he shows clear similarities throughout the Don Cockell fight. Deciphering his game plan would not be as onerous for Mike Tyson.
Both Marciano and Tyson have always proven to be hard hitters. While Marciano could hit hard, there are major differences in their approaches towards striking, defense and movement.
Rocky Marciano's technique of clinching, working the body, and then landing haymakers would not have worked effectively against Tyson.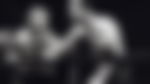 Much like Muhammad Ali, 'Iron' Mike did not move around the ring like a usual heavyweight. On the other hand, Marciano seemed more stationary in comparison to Tyson.
His peek-a-boo style coupled with his longer reach and fluid movement across the ring would easily allow him to block Marciano away from closing in. If Marciano attempted to enter the pocket with his head and hands down approach, chances are Mike Tyson would have quickly slipped to the side and clipped him with a mean uppercut.
Some experts think Marciano would have been a problem for Tyson if the fight went into the later rounds. Indeed, his endurance seemed better than Tyson's. However, based on the considered fight videos, chances of this fight heading into later rounds would have been next to null.
ADVERTISEMENT
Article continues below this ad
Do you agree with this assessment? Please do share your thoughts in the comments section.
ADVERTISEMENT
Article continues below this ad