Teofimo Lopez Lashes Out at the Media After Defeating Vasyl Lomachenko, Receives Support From Tyson Fury and Floyd Mayweather
Published 10/18/2020, 12:50 PM EDT
---
---
Blood, sweat, tears, fouls, controversy… Teofimo Lopez had to overcome all of it to become the Undisputed King of the lightweight division. Less than 24 hours ago, the 23-year-old defeated Vasyl Lomachenko to retain his IBF lightweight championship while winning the WBA (Super), WBO, and The Ring lightweight titles.
ADVERTISEMENT
Article continues below this ad
Going into his bout with Lomachenko, the young boxer was doubted by many. Critics even regarded him as a power puncher and not a skilled boxer. However, Lopez proved everyone wrong when he crashed the "Matrix."
From the very beginning of the fight, Teofimo Lopez took control and did not allow Vasyl Lomachenko to cut angles. He targeted the Ukranian's body throughout the fight. As a result, Lomachenko could not get any offense going. Only when Lomachenko got into the pocket, he could land something on Lopez.
ADVERTISEMENT
Article continues below this ad
"Loma" had to fight dirty to turn the tides in his favor. However, according to the judges' scorecards, it was too late by then, as Lopez had done enough in the early rounds.
The final scorecard was controversial, as one of the judges scored eleven rounds in favor of Teofimo Lopez. To make things worse for Vasyl Lomachenko, the Honduran-American fighter finished strong in the twelfth round. As expected, all the judges scored the bout in favor of Lopez, who fought a technical battle.
Teofimo Lopez demands respect after an impressive win over Vasyl Lomachenko
As mentioned before, Teofimo Lopez was not given much respect before the fight. This was evident in the betting odds as well. However, he did not let that get to his head. Throughout the buildup of the fight, Lopez was clear about his stance on the fight. He did not respect Lomachenko and did not care about others' opinions.
When asked about his newly gained star power, Lopez responded with a scathing question to the media present at the post-fight press conference.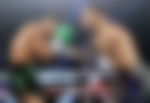 "You know, a lot of people were talking about that. You know, my team, everybody throughout the whole week was talking about the fact that I'm gonna be a big superstar after winning and beating him. But I didn't listen to that because… I was promised a lot of things endorsement-wise after beating [Richard] Commey, becoming the world champion, winning my first world title at Madison Square Garden. So, I don't think anybody is going to tune in on that.
"I don't think anybody wants to sponsor me, man. It's fine, though. I'mma say that if it comes, it comes, and I am thankful for it. I don't know why man. I don't know. Am I doing something wrong? I feel like that's probably what I am doing. I am doing something wrong. But it's okay.
"Why is that, though? Can I ask you guys that? Why is it? I do all I can. No one gives me my fair share. When is it gonna be enough for ya'll? Honestly, I do a lot. I do a lot. It's like it ain't even enough… You know why? That's why I don't — nothing in life is promised."
Furthermore, Lopez said that he does not let the success get to his head. He has already shifted his attention to the next challenge. Unfortunately for the media inside the MGM Grand's Bubble, Lopez had more to say. He stated that all the setbacks as well as the media made him strong.
"You guys made me stronger, so I thank you for it. Understand this, I am tired of this sh*t. Give me my damn respect, that's it. All right? And I thank you guys. I am gonna end with that. I appreciate each and every one of you guys tuning in, but come on man, give me a break, yo?"
Not everybody counted Lopez out
Although Lopez has a fair argument, some individuals never counted him out. One of them is the Greatest Defensive Boxer of All Time, Floyd Mayweather. "The Best Ever" won a $20,150 bet on Teofimo Lopez.
Post-fight, he posted a picture of the bet slip on his Instagram. The post is no longer available, as Floyd deleted it after a while.
"A light win," Mayweather wrote in the caption.
Besides Mayweather, WBC heavyweight champion Tyson Fury also extended his support to Lopez. Prior to the bout, the British titlist called Lopez "The Biggest Little Man" and said that he can't see Lopez losing. A few hours after the fight, Fury took to Instagram and posted a video message for the newly crowned undisputed champion.
"Hey, this is Tyson Fury. Big shout-out to my boy, Teofimo Lopez, on doing the job against Lomachenko. I knew he would. Absolutely fantastic. Well done. Congratulations, enjoy!" Fury said.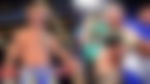 Now that the dust has settled, everybody is left with one question: What is next for Teofimo Lopez? Well, if Devin Haney can get past Yuriorkis Gamboa on November 7, Lopez vs Haney is the fight to make. The fans seem to want it more than any other matchup right now. Even Haney called out Lopez after the bout.
ADVERTISEMENT
Article continues below this ad
Teofimo Lopez can also rematch Vasyl Lomachenko, who disagreed with the judges' decision, or he can move up to 140 lb.  After all, his father, Teofimo Lopez Sr., said that his son is "suffering" at the current weight class.
ADVERTISEMENT
Article continues below this ad
What do you think is next for Teofimo Lopez? Let us know in the comments section below.