Teofimo Lopez vs. George Kambosos Jr.: Main Event, Undercard, Preview and Predictions
Published 06/15/2021, 5:45 AM EDT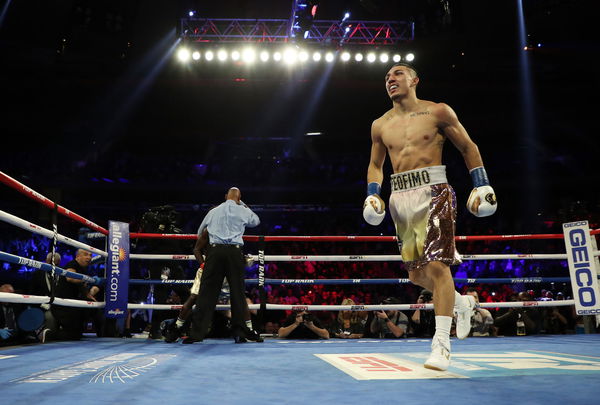 ---
---
Coming off of the biggest victory of his career against Vasyl Lomachenko, Teofimo Lopez Jr. is set for the first defense of his title. Nine months after the 'Loma', Lopez will now take on the gritty Australian George Kambosos Jr. The pound-for-pound best Australian boxer has been waiting in the wings for quite a while. He is the mandatory challenger for Lopez's IBF and WBO titles.
ADVERTISEMENT
Article continues below this ad
The young boxers would square off in the ring on June 19, headlining Triller's PPV in Miami. The fight between 'The Takeover' Teofimo Lopez and 'Ferocious' George Kambosos Jr. would headline the first boxing card to take place in LoanDepot Park in Miami.
Triller has released the fight card that would take place on June 19. Here's a deeper analysis of the fights that we will see next week.
ADVERTISEMENT
Article continues below this ad
Title fight: Teofimo Lopez vs. George Kambosos Jr., 12 rounds for the WBO, WBA and IBF lightweight titles
The 23-year-old world champion Teofimo Lopez Jr has gained tremendous confidence after convincingly beating Vasyl Lomachenko in his last outing. Things are way different this time around, though. He was the hungry, ferocious contender in the 'Loma' fight. Now, 'The Takeover' would face a hungry, 'Ferocious', a contender in George Kambosos Junior. The title challenger would have a 1.5-inch height advantage but gives up half an inch of reach advantage to the champ.
George Kambosos Jr has steadily climbed up to the top of the heap in the lightweight division. Going 19-0 in the division, Kambosos is known for a more marauding style of boxing. He often relies on his left hook and right cross to set the tone for the fight in his favor. He moves forward with a sort of tamed aggression and is yet to be rocked in his career.
However, Lopez's resume speaks for itself. So does his in-ring ability. Lopez's explosiveness adds on to his tremendous defensive game, making him really difficult to deal with. The American has a well-rounded game that can cause the Australian more problems.
It would not be hard for Teofimo Lopez Jr. to break the Australian's guard, but 'Ferocious' could be able to handle the onslaught. The betting favorite could take this fight via a decision.
PREDICTION: Teofimo Lopez Jr. via KO in the latter rounds
Title Fight: Franchón Crews Dezurn vs. Elin Cederroos 
A big women's title unification bout would co-headline the Triller card. Franchón Crews-Dezurn has only lost to Claressa Shields in his pro career. Because of her impressive physicality, Crews-Dezurn usually presses the action in her fights. She pushes her opponents into tight corners and then unloads with multiple punch combinations. Her style of fighting is extremely taxing, and hence, she usually fades out in the latter half of the fight, as was apparent in her fight with Maricela Cornejo.
Meanwhile, her opponent, the Swede, is lighter on her feet. Elin Cederroos is a classic European style boxer, using the jab heavily and effectively to gauge the distance and add up to her total strike count. She also possesses good power in her hands even when on the retreat. Because of her elusive style, it won't be difficult for her to ward off the American's attack and register a decision in her favor to capture the unified title.
PREDICTION: Elin Cederroos via Decision
WBA Heavyweight Title Hunter: Michael Hunter vs. Mike Wilson
It's a great opportunity for top heavyweights Michael 'The Bounty" Hunter and Mike 'White Delight' Wilson to showcase their knockout ability to a more mainstream audience. A win here could take either gentleman to the top of the food chain as a shot at the WBA titleholder would be next for the winner.
Hunter is 21-1 as a pro and displays a near-perfect combination of agility and power. He has featured in the 'Top 10 heavyweights' rankings in a lot of ranking lists over the years.
His opponent, Mike Wilson, is durable and paces himself extremely well through the fight. However, Hunter could come through and display his complete range of skill set here. As a former cruiserweight, chances are that Wilson would be undersized to Hunter.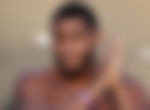 PREDICTION: Michael Hunter via KO in the first half of the fight
Andy Vences vs. Jono Carroll: For the WBC International Super Featherweight Silver Championship
The differences in the styles of Andy Vences and Jono Carroll make for an intense fight that you can't afford to miss.
Andy 'El Tiburon' Vences has gone 23-2-1 in his career with 12 knockout wins. Even for a lighter division like Super Featherweight, Vences is known for being a volume puncher. He is always on the move and launches multiple combinations from range.
The former world title challenger, Jono Carroll, is a perfect example of an Irish fighter. The southpaw is an intense power puncher and likes to fight in the pocket. Although Vences is exceptional in maintaining distance, Carroll is good at closing distance quickly. The fight would be an extremely intriguing chess match. An absolute delight for any fan of the sport.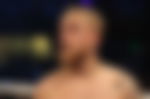 PREDICTION: Jono Carroll via Decision
Vitor Belfort vs. Mike Holston
Vitor Belfort is a legend in the world of combat sports. His electrifying performances in the UFC were extremely crucial in building up the sport of MMA. Vitor has been considering taking up professional boxing after retiring from MMA. His opponent in this exhibition bout will surely bring eyeballs to his new pursuit in pro-boxing.
Miami's own viral sensation Mike Holston aka "therealtarzann" has over 6.2 million followers on Instagram. The animal conservation activist releases reels on his IG and longer, informative content on his YouTube channel. Holston has over 850k subscribers there.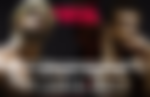 Holston has never fought professionally or as an amateur. It would be interesting to see if he could match up to life long Belfort's skills.
Hence, it would be too hard to bet against Belfort not winning with a finish. But, hey, Holston could pack a punch for all we know.
PREDICTION: Vitor Belfort via KO by the third round
Charles Conwell vs Mark DeLuca
Super welterweights Charles Conwell and Mark DeLuca will take each other on in a 10 round battle for the USBA Super Welterweight AND WBC Continental Americas Title.
Former Olympian Charles Conwell has gone undefeated in 14 since turning pro in 2017. He has an 'In your face', heavy-on-the-body, aggressive style of boxing. His opponent, DeLuca, a former marine, is durable and has been 27-2 in his career.
15 of his 27 wins have come through Knockout. However, there are chances that the physicality and of the former olympian Conwell would be too much for 'The Bazooka'.
PREDICTION: Charles Conwell via Decision
Aaron Aponte vs Gerardo Gonzalez
Super lightweights Aaron Aponte and Gerardo Gonzalez will take each other on in a 4 round clash. Both are young in their careers, going 3-0 and 2-0 respectively, with 1 knockout finish each. Aponte has had an amateur career with tons of up and downs, going 15-11. Gonzalez has racked up his career wins in pro fights in Mexico. However, speed and experience would both be in the favor of the 19-year-old Aponte in this fight.
PREDICTION- Aaron Aponte via Decision
Zhang Zhilei vs Daniel Martz
The 10 round heavyweight feature could be the coming out party for the Chinese Heavyweight Zhang Zhilei. 'Bag Bang' has had a long and decorated career in the amateur ranks. He won a silver medal in the 2008 Olympic Games. The 6'6" Chinese fighter has gone undefeated in his 23 outings as a pro since 2014. His opponent Daniel "The Mountain" Martz will have a height advantage over the Chinese. Martz is 1-5 in his last 6 outings. Given the Chinese boxer's knockout ability, it is doubtful if he'll be able to hear the final bell on his feet.
PREDICTION– Zhang Zhilei via KO in round 3 or 4.
Willie Monroe Jr. vs Juan De Angel
Middleweights Willie Monroe Jr and Juan De Angel are set to showcase their abilities in a 8 round bout. Golden Gloves winner Monroe has an extensive amateur record of 128-14 and has been successful as a professional middleweight, contesting for titles 5 times in his career. Since losing to Billy Joe Saunders in 2017, he has been undefeated in his 3 outings. His fighting style is really intriguing. He usually lands light combinations while standing in the pocket. His opponent, Colombia's Juan ' La Amenaza' De Angel has gone 1-4 in his previous 5. It could be an easy night for 'El Mongoose'.
PREDICTION– William Monroe Jr via Decision.
Ray Robinson Jr vs Ramal Amanov
Azerbaijan's Ramal Amanov will take on Ray 'The New Ray Robinson' Robinson Jr in a 8 round junior middleweight clash. Amalov is coming off 3 consecutive losses while his counterpart is 0-1-2 in his last three. Both fighters need a win here. Robinson, who has a 24-3 record, enjoys a 10 inch reach advantage over the Azerbaijanian. Although the Armenian usually presses forward in the fight, Robinson is excellent at maintaining range. He could easily leverage his reach advantage to stop the Armenian.
PREDICTION– Ray Robinson Jr via KO in round 7 or 8.
Nikoloz Sekhniashvili
 

vs Kenneth Council

The duo are set to fight for 8 rounds in the junior middleweight category. The Georgian Sekhniashvili is 7-0 as a pro and has knocked out 5 of his 7 opponents. His opponent, the 36-year-old Council has had shown a suspect chin in his last 5 outings. Seeing Sekhniasvili fight Isiah Jones under the Top Rank Promotions banner, it is obvious that he possesses power. His heavy hands and aggressive game could lead him to 8-0, his 8th win also coming by way of a finish.

PREDICTION- Nikoloz Sekhniashvili via KO in round 2 or 3.
Arnold Gonzalez vs Gabriel Gutierrez
Coming up in the regional ranks of New York, the 23-year-old Arnold Gonzalez is on 7-0 streak since turning pro in 2019. He has been a sparring partner to legendary 8-division welterweight Manny Pacquiao. The up-and-comer has a good defensive base, which he uses in his fight. He takes on 7-9 Gabriel Gutierrez, who himself is on a two-fight finish streak. Gutierrez, however, has few chances of pulling an upset, given the exceptional game of the 23-year-old.
PREDICTION– Arnold Gonzalez via Decision.
Haven Brady Jr vs Manuel Lara
Featherweights Haven Brady Jr and Manuel Lara are set to open the night of fights with a 4 round duel. Brady, 31-7 as an amateur, has fought one weight class lower since turning pro. The exciting to watch a 19-year-old has 2 KOs in his 2 professional fights. His opponent, Manuel Lara, comes off of four consecutive losses to face the up and comer.
PREDICTION- Haven Brady Jr via Ko in round 1 or 2.
ADVERTISEMENT
Article continues below this ad
ADVERTISEMENT
Article continues below this ad
The entire card sure is must-see TV for any boxing enthusiasts. The primary attention would be on how Teofimo Lopez's career progresses after the Lomachenko fight, which put a more mainstream light on the boxer's name. Will the challenge of 'The Ferocious' be too much for him? Or would the champ continue moving on a path to greatness? We will see on June 19.