"There Is No Chance That This Is Real": Boxing Fans in Disbelief at Rare '13-Year-Old' Mike Tyson Photo
Published 02/17/2023, 5:45 PM EST

Follow Us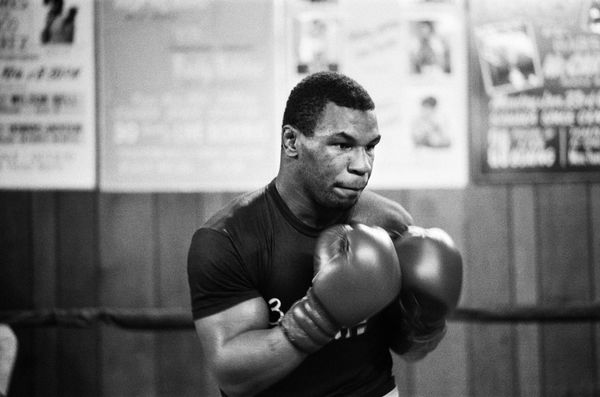 Mike Tyson is a well-known boxing icon who is famous for his fierce fighting skills and unbelievable knockout power. Recently, a photo of Tyson at the age of 13 has gone viral on the internet, which is featured in his book "Undisputed Truth." In the picture, Tyson appears to be surprisingly muscular and strong at such a young age, leaving many fans astonished and skeptical. People have been expressing their disbelief and sharing their reactions on social media platforms.
The image has also raised questions about Tyson's background. Many fans are wondering how a young boy from the ghettos could have developed such an impressive physique. Despite the doubts and skepticism, there is no denying the impact that Tyson has had on the world of boxing, and this photo only adds to his mystique.
Fan's reaction to an old photo of young Mike Tyson
ADVERTISEMENT
Article continues below this ad
Fans took to Twitter to express their shock and amazement at the photo. Some were skeptical and believed the picture to be doctored, while others were in awe of Tyson's physique at such a young age.
Many fans also praised Tyson for his rise to becoming a world champion boxer despite his difficult upbringing in the ghettos of Brooklyn.
One user wrote that Tyson was the best brawler in Brooklyn. He then shared that he will never stop respecting Tyson.
He was the best brawler in Brooklyn when it was at its worst years later turned world champion I'll never stop respecting

— 𝕿𝖍𝖊𝕸𝖆𝖉𝕾𝖈𝖔𝖚𝖓𝖉𝖗𝖊𝖑 (@Sinsmadeclear) February 17, 2023
Another fan believed the photo to be fake at first and then found out the source of this photo.
At first I didn't think this was real, but it 100% is and is from Mike Tyson's autobiography "Undisputed Truth"

— Fight Pics That Go Hard (@fightpicsgohard) February 17, 2023
Another fan was in disbelief.
One person simply marveled at Tyson's great genetics.
Another user admired the muscles on Mike Tyson.
Bro when's the last time you've seen a 13 year old with this much muscles, Mike Tyson was a prodigy

— Adar (@ajapanesename) February 17, 2023
Overall, the photo of young Mike Tyson has left boxing fans in awe and admiration of his incredible physique even as a teenager.
Tyson had previously opened up about the bullying he faced in his childhood. He was also frequently involved in street fights. His bulked up figure must have given him an edge in a couple of these fights.
Watch This Story- Mike Tyson over the years: From Childhood to present day
His impressive figure serves as a testament to Tyson's natural athleticism and his predisposition towards the sport of boxing.
Undisputed Truth: Mike Tyson's memoir
ADVERTISEMENT
Article continues below this ad
In his book "Undisputed Truth," boxing legend Mike Tyson recounts his journey from a troubled childhood to becoming the youngest heavyweight champion in history. Tyson provides a brutally honest and unfiltered look at his life, including his rise to fame, his struggles with addiction and relationships, and his eventual downfall.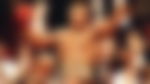 In his honest autobiography, Tyson presents a one-of-a-kind viewpoint on the demands of stardom and the tough truths of the boxing industry. The book serves as a strong reminder that even the most robust sportspeople and popular figures may encounter difficult obstacles and disappointments. But with grit and resolve, they can overcome them.
ADVERTISEMENT
Article continues below this ad
"Undisputed Truth" is a book that everyone who's fascinated by the captivating life of one of the best athletes ever should read.