'This Is How Brain Injuries Occur': Day Before Failed Drug Test Debacle, Concerned Father Called for the Boycott of Chris Eubank Jr. vs. Conor Benn
Published 10/08/2022, 4:30 PM EDT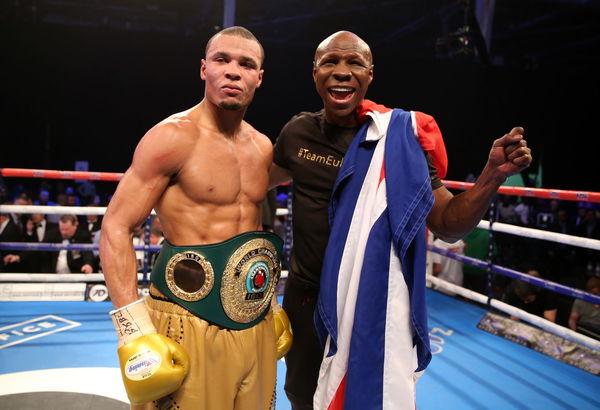 Chris Eubank Jr. was all set to fight Conor Benn at 157lbs. The bout was scheduled to take place on October 8th inside the O2 Arena in Lonon. However, following Conor Benn's positive drug tests, on October 4th the board of the British Boxing Board of Control Limited resolved to prohibit the Eubank Jr. vs. Benn contest.
Reportedly, Conor Benn tested positive for clomifene. It was on October 5th that the news that the fight won't be taking place was communicated to both fighters and their respective promoters in the game. Days prior to the official decision of BBCL, Chris Eubank Sr. called for a boycott of Chris Eubank Jr. vs. Conor Benn.
ADVERTISEMENT
Article continues below this ad
Watch This Story – Deontay Wilder, Anthony Joshua Trilogy & Other Potential Opponents for Andy Ruiz Jr. Following Magnificent Victory Over Luiz Ortiz
That his son would fight at 157lbs concerned him. Eubank Jr. fought and won the IBO world title in the super-middleweight. He was not used to fighting below 160lbs in the game, and this led his father to boycott his upcoming fight with Benn.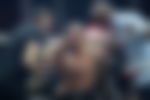 In an exclusive letter on The Fight is Right, Eubank Sr. (read out by Spencer Fearon) stated, "Dear Spencer and The Fight Is Right: boycott the fight. Livingstone Junior vs Benn. You know what 3lbs beneath the middleweight limit at 33 years old can do. This is how brain injuries occur."
Last year Eubank Sr. lost his son Sebastian Eubank, who suffered a heart attack while in Dubai. Clearly, when his son Chris Eubank Jr. decided to fight at 157, he was worried about his well-being.
Conor Benn reacts as BBCL puts a halt to Chris Eubank Jr. vs. Conor Benn
ADVERTISEMENT
Article continues below this ad
Going by his statement, Benn said he felt gutted that the bout could not come to fruition on October 8th. Although Benn spoke of 'surprise' and 'shock', he assured his team would reschedule the fight.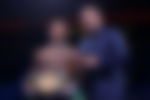 In addition, he apologized to fans who bought tickets and even made plans accordingly for Saturday. At the shocking outcome of the tests, Benn promised to 'clear' his name because he considered himself to be a 'clean athlete'.
ADVERTISEMENT
Article continues below this ad
What is your opinion about Chris Eubank Sr. earlier pledging his son to not fight at 157? Share your thoughts in the comments.
Edited By: Ajinkya Aswale