UFC Legend Anderson Silva Exposes the Paul Brothers' Lesser-Known Deeds: 'Logan and Jake Don't Like to Talk About That'
Published 06/18/2021, 12:11 AM EDT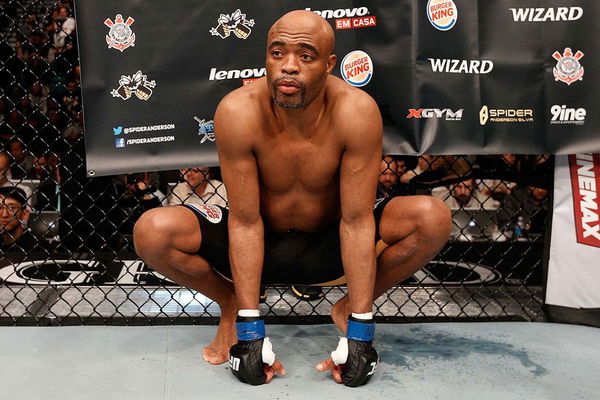 ---
---
With YouTubers boxing, legends returning to compete in exhibition bouts, and unpredictable press conferences, boxing is inching close to being one of the biggest sports attractions. Part of the credit of pumping this fresh blood in the sport that resuscitated it goes to internet sensations, Jake and Logan Paul. UFC legend Anderson Silva, who is soon to make an appearance inside the squared circle, acknowledged the genius of the Paul brothers and lauded their enterprise in a recent interview.
ADVERTISEMENT
Article continues below this ad
In a recent sit-down with Bleacher Report, Silva said, "They're so smart. They're good, smart guys. A lot of people are talking about these guys, but I know them both. I know how much heart both guys have. They're good people and they help a lot of people—people don't know that. Logan and Jake don't like to talk about that, but these are good guys."
The sentiment that "the hurt business" is better monetized when it is combined with "the show business" aspect is getting increasingly popular with fighters. Silva acknowledged this and talked about the changes in the business that he has observed.
ADVERTISEMENT
Article continues below this ad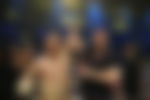 "It's a new show, it's a new challenge for everybody… It's good entertainment for everybody. I'm so happy because boxing has opened the door for every single person and every single athlete to do something special. It's about the show. The people like to see the show," 'The Spider' said.
Logan Paul made headlines recently as he received a gargantuan paycheck for taking on Floyd Mayweather in an exhibition bout. Ahead of the bout, his younger brother created a ruckus at the press conference when he stole his hat. That, coupled with their social media influence, guaranteed tons of viewership for the Pay-Per-View.
Anderson Silva says Logan Paul and Jake Paul know how to put on a show
Silva has also commended the ability of the brothers to put on a show. In an interview with MMASucka the 46-year-old said, "Logan Paul and his brother, they put on a show. Everybody likes to see (a show) because it's all-new right now. It's entertaining, and that's what people like to see. It's beautiful. This is so special." (h/t Wrestling-Edge)
Even though the fight was ruled as a draw, the whole ordeal could be considered as a win for 'The Maverick'.
ADVERTISEMENT
Article continues below this ad
Many fighters have questioned where the sport is heading to, given the bizarre feuds and storylines that have become the norm to sell a fight these days. Since the fights with some hype behind them do better than fights strictly restricting to "fighting", many players involved welcomed the change in business.
What do you make of Anderson Silva's words? Let us know.
ADVERTISEMENT
Article continues below this ad