Who Beat Muhammad Ali in His Prime?
Published 01/16/2023, 1:45 PM EST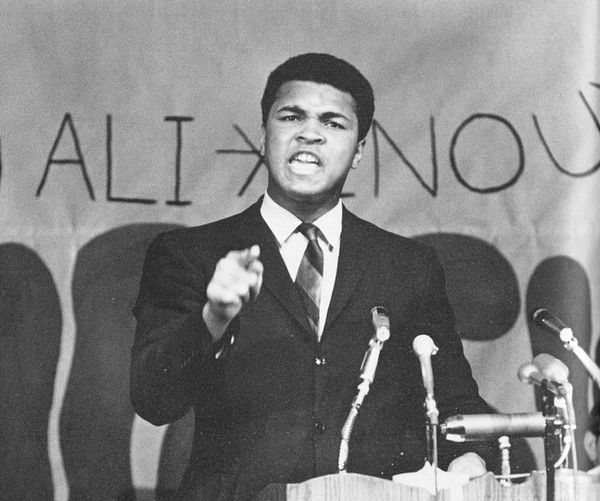 What is so unique about Muhammad Ali that separates him from most of the boxers of his generation? Why is it that long after he retired, millions across the globe still rated him their favorite boxer or, for many, the greatest athlete?
The answer to all the questions is pretty obvious and may even sound cliched. But there's no point in negating that when compared to everyone else, be it within or without the ring. Muhammad Ali stood out. No Heavyweight has dominated the division the way he did in his prime. As an eighteen-year-old, fresh after winning the gold medal for his country at the Olympics, Muhammad Ali debuted professionally in 1960 against Tunney Hunsaker in his hometown, Louisville, Kentucky. For the next decade, the road to glory was his to take. 
Names such as Archie Moore, Sonny Liston, Floyd Patterson, Cleveland Williams, and Ernie Terrell did cross his path. But none could match his exceptional footwork, hand speed, timing, and distance judgment. Probably many would have thought that he would remain unbeatable in his prime, like Rocky Marciano before him. However, even in Muhammad Ali's case, exceptions did exist.
ADVERTISEMENT
Article continues below this ad
Smokin' Joe Frazier – The first man to defeat Muhammad Ali in his prime
Only five opponents prevented Muhammad Ali from retiring as a boxing champion with a spotless record. In 1971, "The Greatest" had barely turned twenty-nine when the first shock of his professional life smashed in.
Muhammad
Ali 
met 
Joe 
Frazier
in 
New 
York 
City 
in 
1971. A few months before the fight, he had defeated Argentine Oscar Bonavena at Madison Square Garden to grab the North American Boxing Federation (NABF) title. 
Joseph William Frazier, more commonly Joe Frazier from Beaufort, South Carolina, was an Olympic gold medalist like Muhammad Ali. After his amateur achievement in Tokyo, he turned professional a year later, in 1965. For the next five years, he was on an undefeated streak. Finally, on February 16, 1970, he won the WBA and WBC Heavyweight titles by defeating Jimmy Ellis.
Labeled 'The Fight of The Century, or The Fight,' the Muhammad Ali – Joe Frazier bout is considered the biggest boxing contest and the most anticipated and hyped sports engagement ever. The match lasted 15 championship rounds and left many surprised. Muhammad Ali dominated the opening five rounds, hitting jabs that caused bruises on Frazier's face.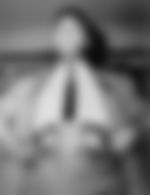 However, Frazier soon started replying to Muhammad Ali's questions. Finally, following trainer Eddie Futch's guidance, Frazier pounced as the latter began to tire, landing big body shots and great left hooks to the head. Frazier eventually won unanimously. Reportedly, he was hospitalized after the bout because of the match's physical demands. On the other hand, 'The Greatest' also needed medical attention to review his swollen jaw.
Ken Norton – The man who broke Muhammad Ali's jaw
For the next two years, Muhammad Ali won all the bouts against boxers like Jimmy Ellis, Buster Mathis, George Chuvalo, Jerry Quarry, and Joe Bugner, to name a few. But on March 31, 1973, he faced a new challenge.
Ken Norton was an exceptional high-school athlete. Later he served in the United States Marine Corps, where he took to boxing. He turned professional in 1967, post-discharge from service.
Norton won all the bouts for the next five years, barring a single loss to Jose Luis Garcia. Then, in 1973, he got a shot at the NABF title against Muhammad Ali. They faced each other on March 31 at San Diego's Sports Arena.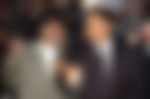 Norton's unconventional fighting strategy helped him outclass "The Greatest." As a result, he was declared the winner by a split decision. However, the decision hadn't gone down so well with many boxing fans. Muhammad Ali needed medical attention after the fight because he had broken his jaw in the second round.
ADVERTISEMENT
Article continues below this ad
The duo met a few months later at the Forum, California, on September 10, 1973. This time, Muhammad Ali won. And three years later, they fought their final match at New York's Yankee Stadium on September 28, 1976. The outcome was a repeat of the second match; Muhammad Ali won unanimously.
On October 30, 1974, "The Greatest" fought the famous Rumble in the Jungle against the formidable George Foreman. An eighth-round knockout victory over "Big George" made him WBA, WBC, and The Ring Heavyweight title holder. He defended it successfully for the next three years till Leon Spinks halted him at Las Vegas Hilton on February 15, 1978.
ADVERTISEMENT
Article continues below this ad
Do you also rate Muhammad Ali as the greatest boxer of all time? What do you think about the Fight of the Century? Do let us know your thoughts and views in the comments.
Watch Out for More: Popular Boxing Personalities Who Share Their Birthdays With Muhammad Ali: Jake Paul, Oleksandr Usyk, and More
Edited By: Shibu Immanuel