'Who Posts My S*** Baby?': Mike Tyson Needs to Check With Wife as He Makes a Confession
Published 01/14/2023, 7:00 AM EST

Follow Us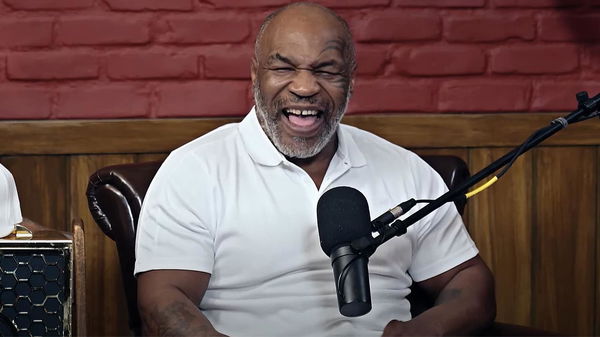 The Season 1 of Hotboxin' with Mike Tyson kicked off with the gynecologist Dr. Gerardo Sandoval Isaac, or Dr. Gerry, on the most unusual topics. Along with his co-host Eben Britton, Iron Mike and the doctor spoke at length about Bufo Alvarius, the Sonoran desert toad! From the near-mythical powers of its venom to discussing a rapper's journey from scratch, the podcast ranks among the most popular across the globe.
Retiring in 2005, Tyson revealed his story to the world through his autobiography Undisputed Truth in 2013. So naturally, he wanted to share the ups and downs of his life. However, there was a yearning to learn how it went for others as well. Hotboxin' with Mike Tyson gave him that opportunity. The show will celebrate its fourth anniversary in a few days. As always, the guest of the recent episode is a prodigious artist who started during his teens. Mike Tyson and co-host DJ Whoo Kid asked an array of thought-provoking questions and revealed a few unknown details from their end, barely known to the outside world!
ADVERTISEMENT
Article continues below this ad
Tyga – the rapper, the one-person army taking care of his social media interactions
Michael Ray Nguyen-Stevenson is better known by his moniker Tyga. Born on November 19, 1989, in Compton, California, Tyga built his initial career on the backs of a slew of demo tapes and mixtapes. Travie McCoy, the lead singer for the California rap group Gym Class Heroes, took notice of him after hearing his 2007 first mixtape, "Young On Probation." His parents are of Vietnamese and Jamaican descent.
After the introductions, Tyga admitted that Hotboxin' was the first podcast he had ever attended. So DJ Whoo Kid asked," I mean a guy like you, you keep all your information; you know you're very conservative, and you must have the best like, uh, you know, social media controller publicist because you you know how to get out of it."
The rapper affirmed that he preferred controlling his social media presence, including Instagram, all by himself.
Not so social-media savvy Mike Tyson
Hearing the youngster's statement, Mike Tyson added that he barely understood how to access the social media platform. He said, "I don't even know how to get an Instagram." In the background, Whoo Kid or Tyga could be heard asking, "Who posts it?"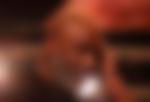 Tyson replied, "…must be my wife with somebody." He then asks his wife, "Who posts my s***, baby?" And concluded that he has a team that takes care of the requirements.
ADVERTISEMENT
Article continues below this ad
The whole interaction left everyone laughing.
Watch Out for More: Mike Tyson vs. Buster Douglas: 10 Facts You Didn't Know About the Biggest Upset in Boxing
ADVERTISEMENT
Article continues below this ad
Mike Tyson has traveled a long way. First, it took him from the tough Brooklyn neighborhood to the pinnacle of the boxing world. Then followed a slide downstream. Finally, however, The Baddest Man on the Planet has become the cynosure of everyone's eyes as he shares his experiences and wisdom.
Do you like the story? Do share your thoughts and views with us.