Why Do Heavyweight Boxers Have the Longest Careers?
Published 06/29/2021, 12:03 AM EDT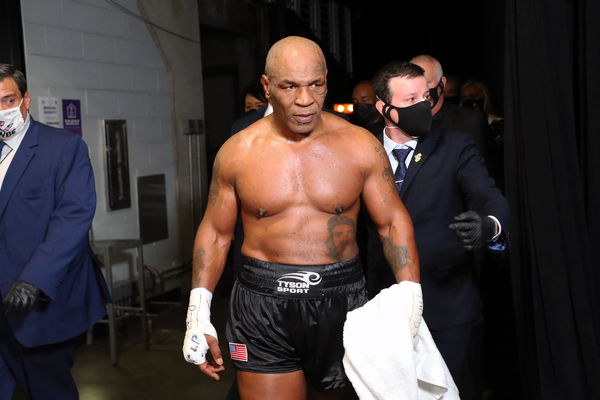 ---
---
Heavyweight boxing should be deemed as a sport by itself. The fights in the heavyweight division have historically been the biggest spectacle of the sport. One punch, and it's all over.
ADVERTISEMENT
Article continues below this ad
The biggest stars of boxing have also been the biggest physically. Muhammad Ali, George Foreman, Mike Tyson, and Tyson Fury – all became household names due to their dominant performances in the ring.
However, another big reason for their big names is that heavyweight boxers have the ability to perform at an elite level for a longer period of time. For example, Mike Tyson competed actively for about 23 years.
ADVERTISEMENT
Article continues below this ad
The average boxing span of a heavyweight (as reported by shortboxing.com) is around 19 years, 3 years more than that of an average boxer.
It is also worthwhile to note that heavyweights generally don't retire till they are well into their late 30s. The latest big name in heavyweight boxing to announce his retirement was Alexander Povetkin, who retired at 41.
Only a handful of combat athletes compete till that age. Meanwhile, many of the former heavyweight champions like 'Iron' Mike Tyson and Evander Holyfield amongst others are looking to get back in the ring at advanced ages.
This leaves us with the question, how are heavyweights able to maintain their forms till a later age?
WATCH: Best Knockouts in Boxing (June 2021): Gervonta Davis, Gabriel Rosado, and others
Is the concept of 'Old man strength' relevant to heavyweight boxers?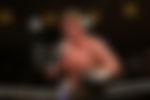 In boxing, it is said that it is not about the size of the man in the fight but the size of the fight in the man. But you need more than just mean intentions to neutralize a heavyweight.
Well, it is rather obvious that the #1 ability you need to be successful as a heavyweight boxer is power. Power that can remove a man as big as 260-270 pounds from his conscious.
This strength only enhances as a heavyweight boxer moves forth in his career. It is not uncommon to see boxers as young as Teofimo Lopez Jr. or Devin Haney or Gervonta Davis at top of their divisions in their 20s.
However, heavyweights generally are on the top of their game in their early thirties.
Some, like former heavyweight champion Mike Tyson, are blessed with freakish strength right from a younger age. Heavyweight boxers, like strength athletes, peak in strength later in their life.
If we talk about speed or agility, we see an athlete peak and decline really soon. We don't really need to look up science books or researches to get to this determination.
It is only a matter of observation. With some freak exceptions, we see athletes lose their lightning speed as they age.
However, strength doesn't fade away much with age. Matter of fact, boxers appear to be much stronger as they progress in their careers.
ADVERTISEMENT
Article continues below this ad
Just look at George Foreman, for example. He was known for his monstrous power when he fought against Muhammad Ali. He was only a 25-year-old when he lost his title to Ali in Zaire.
But Foreman continued to have an illustrious career after that loss. He was knocking guys well into his 40s. He knocked out Michael Moorer when he was 45 and won the heavyweight title again.
ADVERTISEMENT
Article continues below this ad