"Why Frenchies Look They Always Up to Something": Fans Awestruck as 'Pet Mom' Laila Ali Shares Wholesome Video
Published 02/10/2023, 3:30 PM EST

Follow Us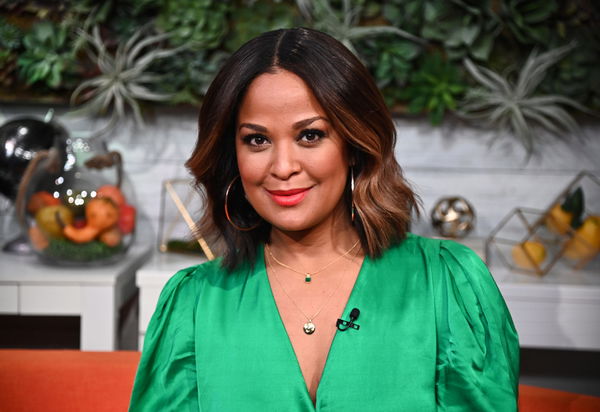 Laila Ali is considered one of the greatest women boxers of all time. Though she retired from fighting, there's one thing that she won't probably retire from. Which is being the massive dog lover that she is. She took to Instagram, to show the beautiful moment with her dogs, expressing her love for them. As of now, she owns two dogs, a Cane Corso, and a French Bulldog. Notably, she got the Cane Corso about 8 years ago. When Ali got him, she made a Facebook post back in 2015 and said that this is the third Cane Corso that she'd owned. She Bee Stingin' also stated that this breed is a great family dog.
Laila Ali is the daughter of the legendary boxer Muhammad Ali. She retired from boxing while she was still undefeated. She held multiple titles while she was at it, including IWBF, WBC, WIBA, and IBA super middleweight titles, and the IWBF light heavyweight title. 
She has also penned down her life while giving out practical tips to people, in her book, Reach! Finding Strength, Spirit, and Personal Power. In the book, she also shared how unlike her sister, Laila Ali was not devastated by her parents' heart-wrenching divorce.
ADVERTISEMENT
Article continues below this ad
Laila Ali loves her dogs
Every now and then Laila Ali posts about her dogs on her Instagram, so this is not something out of character for her. Ali loves her dogs and she loves to express it in front of her fans. When she got her Cane Corso, she made sure to post about it on Facebook.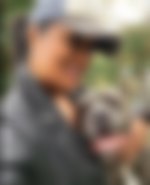 In her latest Instagram reel, both her dogs can be seen lying on the carpet near the sofas. She captioned the video which read, "Love my Dogs!" with It's My House by Diana Ross playing in the background.
It is common for users to get excited to watch dog content on their Instagram feed. Fans unanimously wrote about how cute and gorgeous her two dogs are, including some playful comments about a particular dog's behavior. The comments in the reel seem to be loving and full of appreciation for her dogs.
Fans react to Laila Ali's Instagram reel
One fan was about complimenting the background music. They wrote, "Like the music."
Another fan wrote about the permanent mischievous look on the face of French Bulldogs. They wrote, "why frenchies look they always up to something."
Another fan adored the look on the dogs' faces. They wrote, "The look on their faces."
ADVERTISEMENT
Article continues below this ad
One user expressed their love for the post, "Love it!".
Another user praised Laila Ali for being a great mom to her dogs. It read, "Awwwww your a Great Pet Mom."
ADVERTISEMENT
Article continues below this ad
Laila Ali certainly received the love that she always gets from her fans for this post as well. And has just intensified since the post is concerned with her dogs.
Watch This Story: Real Reason Laila Ali Named Her Cat 'Madonna' After Parent's Divorce
Edited By: Shibu Immanuel