"You're Nothing Unless You Get Your A** Kicked": Mike Tyson's Unfiltered Advice to Deontay Wilder
Published 03/04/2023, 8:00 PM EST

Follow Us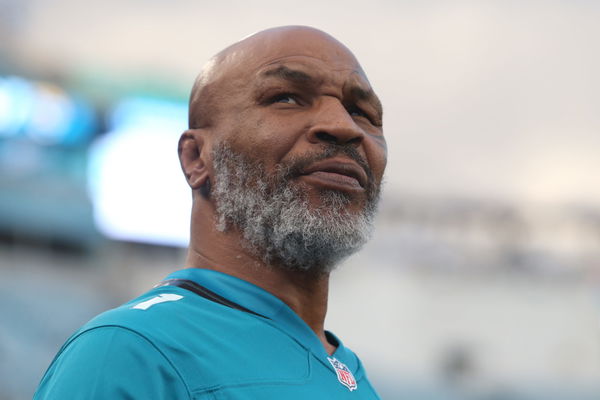 The Bard told us to embrace adversity since wise men confer it the best course ever. Though nearly half a millennia old, the adage's appositeness stays accurate and authentic. More so, it couldn't have been better exemplified by the journey taken by modern sports' most enigmatic personalities. Starting his journey from the unforgiving hoods of Brooklyn, Mike Tyson made it to the top of the boxing world through sheer grit and determination. He faced pitfalls, both professionally and personally, but Tyson ensured to bounce back.
From serving time in prison to winning back a world title, followed by a ban and eventual retirement, Mike Tyson remained undeterred to stake claim to what was rightfully his. Now a successful businessperson, podcaster, motivational speaker, and boxing elder, Tyson marks his presence at significant tournaments and gatherings, sharing his vast experience and wisdom.
Mike Tyson does not mince his words
ADVERTISEMENT
Article continues below this ad
No wonder everyone is looking for Mike Tyson, be it individual reporters or at press conferences. After all, his straightforward views, more often than not, hit the mark. And in equal measures, matter so much to fans and pundits alike.
He didn't mince words when iFL TV caught up with him in Saudi Arabia, which he visited for the recently held Jake Paul versus Tommy Fury bout. Today, a twenty-second video clip was shared through iFL TV's Twitter handle @IFLTV.
Uploaded on February 24, the full-length video on YouTube lasts nearly four minutes. So the brief interview starts with the usual Tyson Fury versus Oleksandr question. Then, towards the one-and-a-half-mark, Mike Tyson shared his opinion on Anthony Joshua, followed by Tyson Fury again and Joe Joyce.
Mike Tyson has a wise piece of advice for Deontay Wilder 
Then the reporter asked, "What about Deontay Wilder?"
"Iron," Mike responded, "Oh, he's great too. He needs to come back in the picture…."
ADVERTISEMENT
Article continues below this ad
Then he shared in what appeared to be a bit of a disappointment that one big problem with the current lot of fighters is that when they lose, they often become so demoralized that they quit altogether. But, in reality, that's just the early stages. In the end, you discover your true character. "You're nothing unless you get your a** kicked. Everyone gets their a** kicked. I don't care who you are." He said. 
Even when Deontay Wilder lost the trilogy fight to Tyson Fury, during an interview, Mike Tyson listed the precise areas where the "Bronze Bomber" should have worked to deliver an upset win over "The Gypsy King."
In the end, what Mike Tyson mentioned stands true for everyone. A resolute chin to wade through adversities, one after the other, differentiates a champion from a winner.
ADVERTISEMENT
Article continues below this ad
Watch This Story: Boxing News Round-Up (February 27, 2023): Mike Tyson Names the 'Current Greatest Fighter,' Nate Diaz Targets Logan Paul, Devin Haney Predicts Davis vs. Garcia and More
What is your take on Mike Tyson's observations? Do share your views and thoughts with us in the comments below.